A CONSEQUENTIAL SUPREME COURT ARGUMENT
The Supreme Court (SCOTUS) heard oral argument last Tuesday in Jones v. Hendrix, probably the most important federal criminal case of this Court year. No matter what a federal prisoner might have been convicted of, the outcome of Jones may affect his or her ability to get relief if a higher court someday reinterprets the statute of conviction in a way to make the inmate innocent of the offense.
The problem seems simple enough: Say you were convicted in 2010 of marijuana possession, a low-level state felony. You got probation. Six years later, the Feds convict you of being a felon in possession of a gun (violation of 18 USC § 922(g)(1)).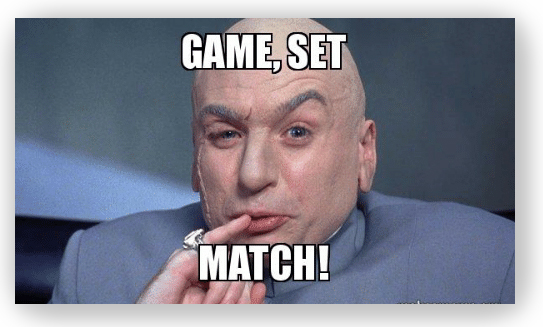 After conviction, you file a post-conviction habeas corpus motion under 28 USC § 2255, arguing that because the state legislature had amended the marijuana statute you had violated a year after you were convicted, you thought you were no longer a felon. But at the time you file your § 2255 motion, the law in your Circuit (just like the law in every other Circuit in the nation) says whether you knew you were a felon doesn't matter. The district court denies your § 2255 motion, and the Court of Appeals refuses to grant you a certificate of appealability.
Game, set, match.
But then, a year later, SCOTUS holds in Rehaif v. United States that whether you knew you were a felon when you possessed the gun really does matter. Rehaif changed how every court in the country was interpreting § 922(g), but 28 USC § 2244 – the law governing your right to file a second § 2255 motion in order to take advantage of Rehaif – only lets you do so if a constitutional issue is involved.
So there is no way to get the right to file a second § 2255, and so you sit – innocent of breaking the law but in prison anyway – without recourse.
Not so fast. There is a "saving clause" subsection, 28 USC § 2255(e), that lets you bring your Rehaif claim in a 28 USC § 2241 petition for habeas corpus if the § 2255 "remedy… is inadequate or ineffective to test the legality of [your] detention."
Jones v. Hendrix explores precisely when it is that the § 2255 remedy becomes "inadequate or ineffective to test the legality" of a conviction. Many circuits hold that the saving clause permits you to bring a § 2241 petition when you have already brought a § 2255 and when a subsequent change in statutory interpretation means you are actually innocent of your conviction.
In the past, the § 2255(e) saving clause has gotten prisoners out from under 18 USC § 924(c) convictions after the 1995 Bailey v. United States decision reinterpreted that statute, from money laundering convictions after SCOTUS's 2008 United States v. Santos decision redefined money laundering, and drug sentence enhancements after the 2011 4th Circuit United States v. Simmons decision, to mention just a few.
But a few Circuits – such as the 8th, 10th and 11th – have held that a § 2255 is not an ineffective remedy as long as the prisoner could have raised the same issue in his or her § 2255 motion, even if all of the law in all the circuits foreclosed the claim.
That's what happened to Marcus Jones. He was convicted of felon-in-possession well before Rehaif was decided, but his jury was never told that the government had to prove he knew about his prohibited status. Only after Marcus lost his § 2255 motion (in which he did not raise the jury issue because every circuit in America held that such an instruction was unnecessary) did the Supremes decide Rehaif.
After Rehaif was handed down, Marcus filed a § 2241 petition that claimed he was innocent of the felon-in-possession offense because he thought his eleven prior felonies had been expunged. His district court and later the 8th Circuit held that Marcus could have raised the jury instruction claim in his § 2255 motion despite the futility of doing so, and therefore the § 2255 was not an ineffective remedy. Therefore, the 8th said, the § 2255(e) saving clause would not let Marcus file his § 2241 petition.
By the time SCOTUS got the case, the Dept of Justice refused to support the 8th Circuit's reasoning. That meant the Supremes heard three arguments last week. Marcus's lawyer argued that § 2255 is not an effective remedy if the law of the circuit dooms the petitioner's argument right out of the gate. The Government agreed but said that the saving clause should apply only where all of the evidence – not just what was put into the record – showed the petitioner was actually innocent, (the government's position being that Marcus might have believed one felony had been expunged, but not that all eleven had been).
The Supreme Court appointed an attorney to argue the third argument, the 8th Circuit's position. That lawyer contended that Congress meant what it said in § 2244, and if a change in statutory interpretation was intended to justify another stab at post-conviction relief just like a constitutional decision does, Congress would have said so.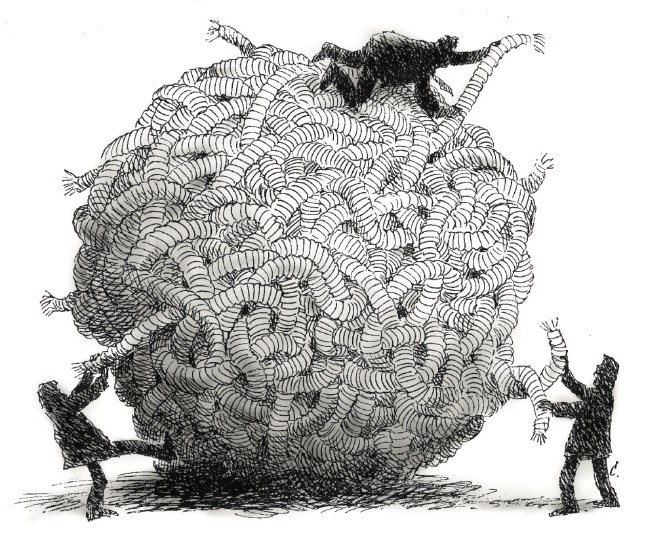 Justices Sotomayor, Kagan, and Jackson appeared to be doing the most at last week's oral argument "to untangle the Gordian knot," according to SCOTUSBlog, "[t]he court's conservative majority [being], by comparison, relatively muted." Nevertheless, Justices Alito and Barrett joined Justice Jackson in "pepper[ing] the DOJ lawyer "with questions about how the government's reading would work in practice and how a district court would apply it to a variety of scenarios beyond a Rehaif claim."
Whose argument the Justices will favor (if any of them) is unclear. As SCOTUSBlog put it, "In the Supreme Court's habeas corpus jurisprudence, the answer is never simple."
Oral Argument, Jones v. Hendrix (Case No. 21-857, November 1, 2022).
SCOTUSBlog, In habeas case, the liberal justices try to untangle a complex statute (November 2, 2022)