At the end of the day, 9 times out of 10, law enforcement typically takes care of their own. A court has agreed to allow former Bordentown Township Police Chief Frank Nucera Jr. to defer going to federal prison until at least the end of April due to health concerns and fears about the coronavirus. Of course, if you are a regular person looking to do the same, you can forget about it.
For his participation in a 2016 incident at the Ramada Inn on US Route 206, Nucera was found guilty of lying to the FBI. Federal prosecutors charged Nucera with beating a Black adolescent in police custody because he harbored strong racial hatred for African Americans. He only has a little over 2 years to serve on the conviction.
Following a second mistrial in the case, prosecutors dismissed charges of hate crime assault and denial of civil rights against Nucera, white. Nucera was found guilty of giving false statements to federal investigators at the first trial in 2019, even though two distinct juries were deadlocked on those counts. On Jan. 19, he was supposed to surrender to authorities at FCI Ashland in Boyd County, Kentucky, and begin his 28-month term. Nucera's lawyer is challenging the conviction.
Meanwhile, Judge Robert Kugler of the United States District Court for the District of Columbia allowed Nucera's plea to postpone his surrender date but warned, "Don't think I'm going to be open to asking for another postponement."
Nucera's attorney, Rocco Cipparone Jr., wrote to Kugler on Jan. 7 that his client is at a higher risk of developing a more serious case of COVID-19.
"Because of his age and medical issues, Mr. Nucera is extremely susceptible, and a prison atmosphere will only compound his vulnerability to serious sickness or worse," Cipparone wrote.
According to his lawyer, Nucera, 64, has a history of blood clots, bilateral leg deep vein thrombosis, and bilateral lung "emboli," identified in February 2021 as COVID-19-related problems. He's taking medicine to prevent blood clots, which he'll have to take until the end of February.
What his Attorney has to say
According to his Attorney, Nucera will visit a cardiologist in March to address his previous COVID-19 illness issues.
Mr. Nucera continues to endure the 'long-hauler' consequences and symptoms of COVID, as the Court may recall from an earlier hearing and evidence by Dr. Gould, one of Mr. Nucera's doctors," Cipparone said.
The administration was opposed to Nucera's surrender being postponed.
"I understand the medical visits," Assistant US Attorney Molly Lorber remarked. "However, it did not immediately apparent to me from the description of the medical visits that having [the Bureau of Prisons] do those follow-up tests, rather than Nucera's private physicians on the outside, would cause any injury to the defendant." I truly wish I was a fly on the wall when BOP "physicians see Nucera". I would love to hear them say that age-old adage that "he is faking it" and there is "nothing wrong with him".
Lorber noted that since Nucera caught the coronavirus between the two trials, it's unclear whether he was any safer from the virus outside of jail than he was inside. Of course, that argument has been refuted MANY times over. The "Safer in jail/prison" argument is complete nonsense. Courts HAVE ruled that individuals are much safer at home than in prison.
Cipparrone stated that his client had been vaccinated and got a booster injection and that he wore a mask throughout his previous trial.
"The difference is that in Burlington County, he can regulate his surroundings by staying at home and restricting his contact with people," he explained. "He's very careful and anxious, and in a jail atmosphere, he clearly has no control over who is around, the separation."
According to Lorber, the administration believes Nucera "should not push off his surrender date forever," according to Lorber. Lorber said there had already been a "substantial" delay, citing the more than 19 months between his sentence and the second trial.
Judge Kugler recognized the prosecutor's claims but granted the stay due to the "unique circumstances" brought on by the omicron version.
"Except for a reversal by the United States Supreme Court Court of Appeals, he will fulfill his sentence," he stated.
What he did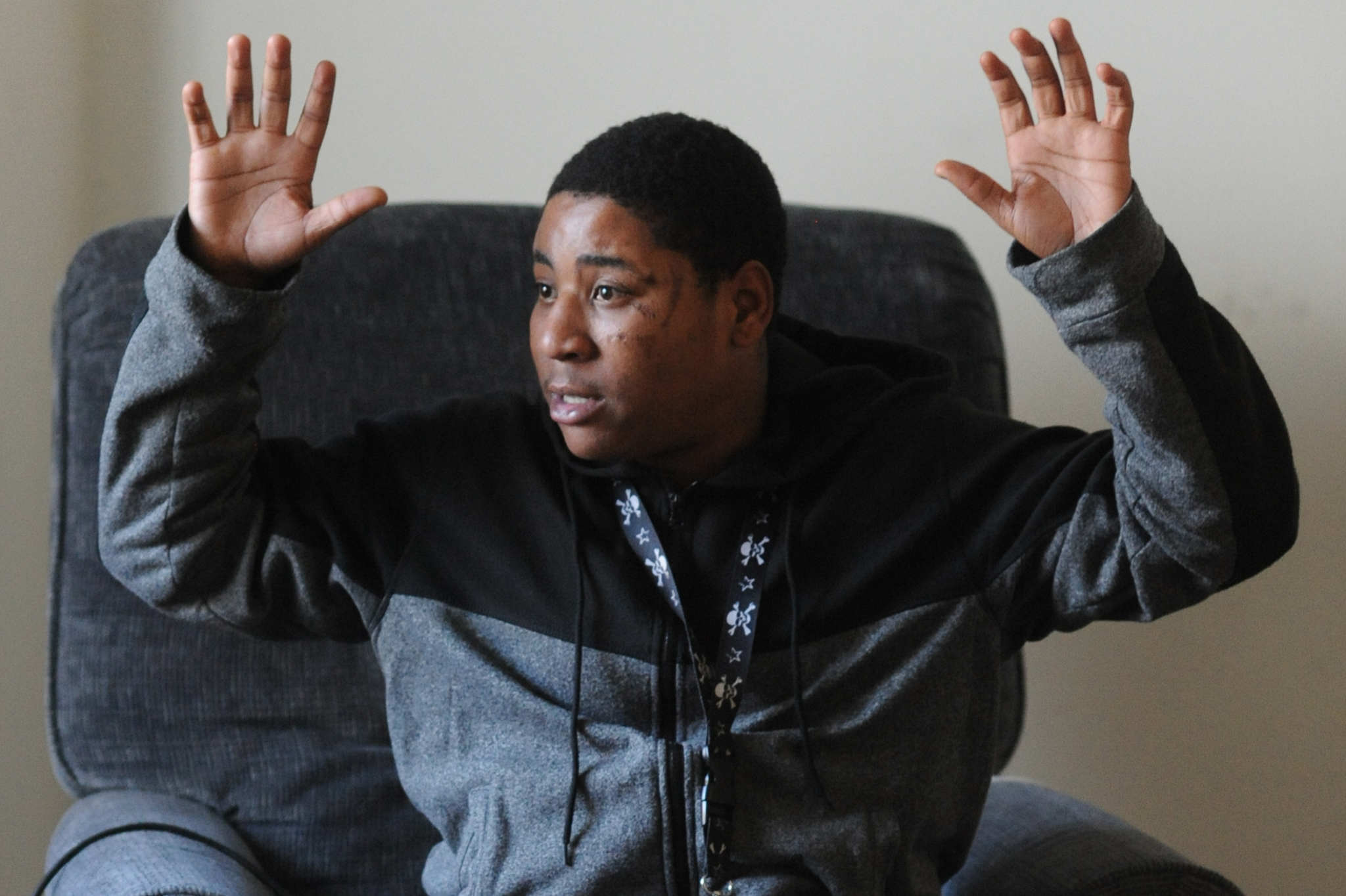 Nucera smashed then-18-year-old Timothy Stroye into a metal door jamb at the hotel after he was detained for trespassing, according to two subordinate officers who testified during the trial. One policeman collaborated with the FBI to secretly videotape the former police chief's racist remarks against African-Americans. On the other hand, Federal prosecutors failed to persuade two jurors that the assault took transpired in the first place, beyond a reasonable doubt.
Nucera will not be required to report to the jail before Apr. 30.