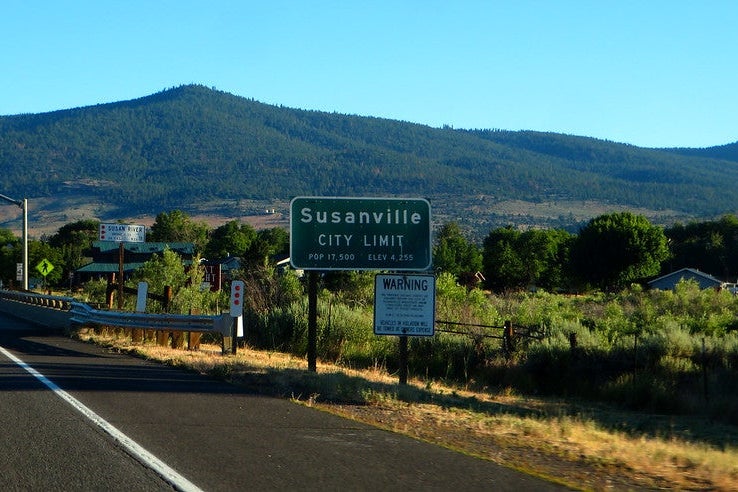 Susanville, California's lumber mills began to close in the 1950s. The economic impact of losing its lone industry was catastrophic for this little town of 8,000 people. The California Department of Corrections and Rehabilitation (CDCR) stepped in to save the day in 1963. The California Correctional Center, a 2,300-bed institution, was built by the department (CCC).
Since then, the jail has been an important part of Susanville's economy. It provided jobs, revenue for local dairy farmers and merchants, and a sense of stability to residents living 86 miles from the nearest metropolis, Reno, Nevada. CCC and the adjoining High Desert State Prison account for around 45 percent of Susanville's jobs.
"They came in, and they promised to buy everything local. It was all about economic benefit to the community," Mike D'Kelly, a local dairy farmer, recalled. He said, "They got it built, and we were a very happy little jail town."
With only around 13% of Susanville inhabitants having earned a bachelor's degree, CCC provided a lucrative option. Non-managerial correctional personnel earn an average of $87,500 a year, allowing many people in the community to buy houses and start families.
All of this, however, is about to come to a close. California has stated that CCC, as well as another prison in Tracy, CA, will be closed in June 2022.
Last February, the California Legislative Analyst's office released a study recommending the closure of four prisons around the state due to high maintenance and operating expenses. The California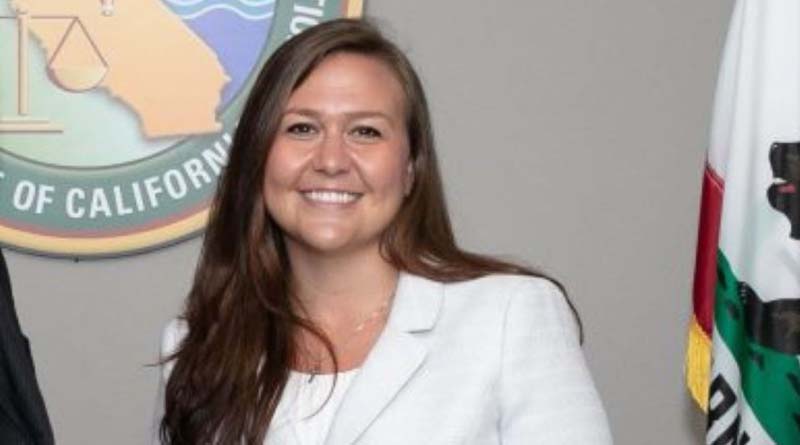 Men's Colony, the Correctional Training Facility, and the California Rehabilitation Center are all set for closure.
Closing CCC and the Tracy jail followed Gov. Gavin Newsom's vow, which was not included in the Legislative Analyst's report. The governor cited a shrinking jail population, the consequences of the coronavirus outbreak, and budget constraints as reasons for the closures. CCC's shutdown is expected to save the CDCR $122 million each year. This is less than 1% of the $17 billion jail expenditure in the state. Since its peak of 173,000 in 2006, California's jail population has dropped substantially. Approximately 97,000 inmates are being incarcerated in California prisons, down from nearly 117,000 in January 2020.
According to Dana Simas, a CDCR representative, the reduction is due to the state's reaction to lowering COVID-19 infection rates, as well as "criminal justice changes, many of which were supported by California voters" and litigation. California is implementing a "federal court ruling demanding that the state dramatically reduce its jail population," according to Simas.
The shutdown of CCC does not sit well with many Susanville locals. They argue that the cost savings to the state's jail budget are insignificant in compared to the economic impact on the little community. As residents leave to greater prospects abroad, businesses are closing and "for sale" signs have grown commonplace on neighborhood lawns.
Those that choose to remain in Susanville face unemployment and insecurity.
Jason Bernard, a retired CCC employee, remarked, "You have folks who were born and bred in this community who went to work at CCC right out of high school." Bernard thought, "They're shrugging their shoulders like zombies, not knowing what's going to happen."
CCC's closure has an impact on the town's budget as well as the local school system. Susanville's mayor, Mendy Schuster, pointed out that both the school and the town's budget are "population based." "We're not sure how it'll impact citizen services." "There's this entire domino effect going on," she continued. The use of jail construction to provide welfare for poor rural communities has proved to be a flop, with fading towns relying on criminals to fight off the inevitable.
Residents of Susanville are threatening to sue Gov. Gavin Newsom's government. CCC's shutdown, they feel, is revenge for Lassen County's conservative voting record. Seventy-five percent of voters in Susanville's Lassen County voted for Donald Trump in the 2016 presidential election. Many people in the county also signed a petition to remove Gov. Newsom from office.
CCC's shutdown was not retaliatory, according to Simas.
While many supporters for prison reform urge closing as many prisons as feasible in the United States, others warn that the process can have detrimental consequences for communities. Nicole Porter, the Sentencing Project's director of advocacy, believes that governments must play a role in assisting towns like Susanville in adjusting to a post-prison economy. Porter claimed that "that community's economic prosperity should not be built on becoming a human warehousing that removes people from their homes." "The state created this problem, and it's the state's responsibility to address it."
The larger fact is that people have been migrating from rural to urban areas seeking work and a better quality of life for the past 1,000 years of human history. Of course, the inmates in these rural institutions, distant from their homes and families, have not been polled about the prison closures.
Several hundred individuals protested the prison's closing on August 27, 2021, at the California State Capitol in Sacramento. SEIU Local 1000 was in charge of organizing the demonstration.
The Lassen County Superior Court issued a temporary restraining order on August 23, 2021, which was subsequently changed to a preliminary injunction prohibiting the state from shutting the jail. The court ruled that the state had not followed the proper procedures in closing the institution. City of Susanville v. CDCR, Lassen County Superior Court.