What the BOP claims
It seems that Michael Carvajal was upbeat as he described the measures taken by the Federal Bureau of Prisons to keep inmates safe during the COVID-19 outbreak.
There are over 280+ dead inmates who should have taken some of the wind out of his sails when talking at the House Judiciary Committee. 
One of the first agencies to offer COVID testing and immunizations was the Bureau of Prisons. Although, that was little consolation. At a House Judiciary Committee hearing on Feb. 3, the director of the Federal Bureau of Prisons, Carvajal, said that around 80 percent of his employees and 70 percent of his inmates had been properly vaccinated and that the percentage is increasing.
We all know the Bureau of Prisons lies like this author writes, and about as often as the average person logs into Facebook in a day, though, so that's not much comfort for advocates. 
According to the director, the Bureau of Prisons has moved more than 37,000 offenders to community custody based on assessments of medically vulnerable detainees. But again, as we pointed out in another article, about 28,000 of those would have been sent home anyway.
They would rather have inmates die, than lose the money they bill the federal government for having them in their "care and custody". 
Even though many lawmakers and other critics claim that federal prison inmates were less protected from COVID-19 than the general public and that many more people died as a result than has been publicly acknowledged, the prisons bureau refuses to acknowledge the existence of these higher health risks.
What the Federal Courts Say
Here is a hint, they don't agree with the Bureau of Prisons…
Federal Courts have though:
United States v. Rensick, No. 14-CR-810 (CM), 2020 WL 1651508, at *7 (S.D.N.Y. Apr. 2, 2020)
( granting compassion released due to "(1) the highly infectious nature of COVID-19, (2) the limitations in a prison environment (even a prison medical center) on practicing hygienic and social distancing techniques that the Center for Disease Control has put in place to prevent rapid transmission, and (3) [defendants ailments]").;
United States v. Hernandez No. 18-CR-834-04 (P.A.E.), 2020 WL 1684062 (S.D.N.Y. Apr. 2, 2020)
(Granting compassionate release "in light of the heightened medical risk presented to [defendant] by COVID-19 pandemic").
United States v. Rodriguez, 2:03-cr-271-AB, Dkt. No. 135 (E.D. Pa. Apr. 1, 2020)
granting release after finding risk factors for COVID-19 constitute extraordinary and compelling reasons and notes that prisons are "tinderboxes for infectious disease."

Elkton inmate, 17 years into 20-year mandatory minimum drug and firearm case, one year from home confinement eligibility

Diabetes, HBP, liver problems

Statistics on diabetes
We could have cited another 200+ cases that this is applicable to, but for the sake of time, have not. They will be though in the book "Compassionate Release: How I wrote my way out of federal prison" that will be getting released in the next few months on amazon.
What Advocates have to say
Vice director of the A.C.L.U. National Prison Project Corene Kendrick told Capital News Service that at least 300 individuals had died in federal detention.
"Incarcerated people, generally, are three times more likely to die of COVID-19 than people in the general population."
According to the COVID website maintained by the Bureau of Prisons, 4,672 federal detainees and 1,990 BOP employees have tested positive for the virus. 285 convicts and seven staff members have died from COVID, according to their website.
According to the Bureau of Prisons, 11 of the 285 inmate fatalities happened while under home confinement. Which makes it okay, or at least better…Right? Figures provided here do not include federal location monitoring participants, those overseen by the U.S. Probation Office, or those imprisoned in privately-run prisons and state institutions.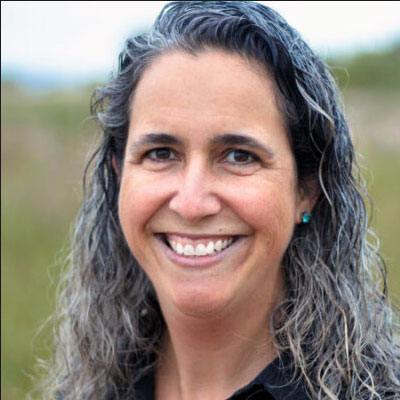 During the congressional hearing, Texas Democratic Rep. Sheila Jackson Lee questioned Carvajal on reducing deaths in federal prisons.
"We have been in lockstep with the C.D.C. from day one," (an empty statement which literally means nothing) Carvajal said. "That is why we appreciate the ability under the CARES Act to transfer people out. We were able to reduce the number of people we had.
We are adhering to C.D.C.'s recommendations. We do everything in collaboration with them." So if the Bureau of Prisons "appreciates" it so much, how come they have failed to actually really use it?
Under the Cares Act, they can let ANYONE out of prison, period. The "50% rule" and all of that other non-sense was added as their bureaucratic barbed wire to keep people in federal prison who could have qualified. 
Even though the prison bureau's website contains data on the frequency of medical isolation, vaccination in facilities, and community transmission, advocates such as Kendrick and Joshua Manson, a researcher with U.C.L.A. Law's COVID Behind Bars data project, contend that the majority of the data on the number of people infected or killed by the virus is incorrect.
This is absolutely true and can be verified by anyone who has ever been in the "care and custody" of the Bureau of Prisons. 
"They're not being fully transparent," Manson told Capital News Service. People are being asked to trust them when they've given the public no reason to do so," said one observer. In all, actually, their many lies, denials, and contradictory statements have also put them in a position of an untrustworthy agency. This is not something new but rather their standard operating procedure.
"There have been enormous numbers of people who've been infected in the Bureau of Prisons' custody…but we know that the actual number is considerably higher than that."
When queried about the agency's statistics and policy critiques, a prison bureau representative directed C.N.S. to the agency's website. Because god forbid, they ask a tough question that they cannot answer.
They would rather you use the drival of their preorganized and prepopulated lies contained on their site. Hence, you have no way to question the logic or legitimacy of the information. 
Let's be clear here, though, Carvajal is not the issue. Nor is his lackey who is also abandoning ship.
The issue is with the system itself. Corruption, deception, and greed run rampant through it, like cancer through the body. 
Speaker of the House of Representatives Dick Durbin, a Democrat from Illinois, has been an outspoken opponent of Carvajal's time in office, in repeated instances.
The only U.S. Representative, apparently to actually speak out against the Bureau of Prisons that we have been able to cite, has consistently done so instead of simply using the deaths of inmates as a political talking point to further his own agenda. 
"For years, the Bureau of Prisons has been plagued by corruption, chronic understaffing, and mismanagement," the senator said in January. While Director Carvajal was appointed by Attorney General Bill Barr, he has failed to address the rising issues in our nation's federal prison system. He has failed to properly execute the groundbreaking First Step Act in the almost two years after his appointment".
They literally waited until the last moment, as Congress was getting ready to pass the First Step Implementation Act, to try and force the Bureau of Prisons to actually implement the FSA ETC's (First Step Act, Earned Time Credits). Much like a child testing what they can get away with, letting you count to 2.5 before complying. Except, in this case, it was years, not seconds. 
Furthermore, like a parent, that realized they need to watch their child, Congress looked at passing the Federal Prison Accountability Act. Probably brought on by the rampant corruption, rapist wardens, and not allowing senators to really view their institutions that have a record number of infected inmates.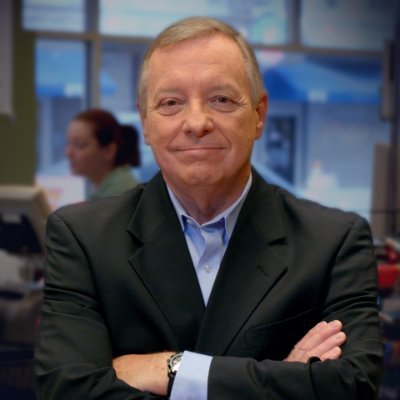 "The retirement of his leadership at the Bureau of Prisons provides a chance for fresh, reform-minded leadership." This is something that we at DoingFedTime disagree with.
Most likely, another lackey for the Bureau of Prisons will be put into power, who may look on the surface like he is "changing things" but, in all, actually will simply keep the same program running. This has been the momentum of the agency for decades. We hope we are, in fact, wrong about this, though.
In April 2021, Durbin noted that:
"at times, the infection rate for the federal prison population has been nearly six times higher than in the community at large. At that time, he said, 230 inmates had died of COVID – "nearly all of whom had preexisting conditions that made them particularly and obviously vulnerable."
"Several were within months of being released," Durbin said. About half of those who applied for compassionate release were either refused or died while the process was still in progress.
My sentencing Judge, Chief Judge Crawford, of the 2nd Circuit, pointed this out in one of his rulings at the start of the pandemic, saying:
"The B.O.P. has a population of about 125,000 inmates. Vermont has a population of 600,000, yet they have the same death toll."
Senator Chuck Grassley, R-Iowa, and Sen. Richard Durbin, D-Iowa, have presented legislation to ensure that the most vulnerable offenders, notably the elderly, are eligible for compassionate release or home confinement to complete their sentences.
Grassley argues that when a pandemic is underway, the federal government should be doing everything it can to safeguard the convicts under its care, and he is right they should. In fact, it's their legal obligation. Otherwise, they violate providing conditions that are cruel and unusual and in violation of the 8th Amendment. That said, with no oversight, nobody will ever know the difference.
Both Manson and Kendrick pointed up discrepancies in the prison bureau's data regarding cumulative COVID-19 case numbers.
"One of the things that they do is the cumulative counts of COVID-19 infections sometimes goes down…."
Officials from the Bureau of Prisons (B.O.P.) ultimately confirmed that they removed sick prisoners from the overall number of people released from B.O.P. custody, Kendrick claimed.
In addition, Manson cautioned against placing too much faith in the statistics provided by the prison bureau on the number of inmates who had received vaccinations.
Manson said the Bureau's website has a category for "fully vaccinated" inmates. Still, that website does note that the numbers reported don't include the number of people who have been given a booster."
He added that you cannot call someone "completely vaccinated" right now if they haven't received the booster injection.
According to inmates and their families, it is also not doing enough to guarantee that its own workers are properly disguised and vaccinated by criticism and convicts' families.
Non-vaccinated or incompletely vaccinated members of the prison bureau must follow C.D.C. and agency guidelines. According to the agency, these include wearing masks regardless of the transmission rate in a given area, physical separation, regular testing, and adherence to applicable travel restrictions.
Bureau of Prisons and the U.C.L.A.
In December and January, U.C.L.A.'s Behind Bars Prison Project saw a substantial increase in the prevalence of COVID infections. COVID instances among the 150,000 detainees held at 120 prison bureau facilities reached 10,000 for the first time this year, according to a study.
Data gathering procedures of the Federal Bureau of Prisons are likewise rated poorly by the U.C.L.A. study.
She requested that her last name not be used to preserve her husband's privacy. A federal prisoner at the Federal Correctional Institution El Reno in Oklahoma told C.N.S. that the virus was propagated and re-introduced there in part because of the presence of prison guards.
As far as the guards are concerned, she believes they aren't doing their jobs properly because the visits are conducted over plexiglass rather than face-to-face interaction. Because of the presence of security officers, these persons get infected with COVID.
There was a guard who didn't seem to give a hoot about COVID, Neela claimed. "I don't know how many guards are coming into work and have COVID. However, I can guarantee that each time I visit, they are not hiding behind their masks. Do you think that's why? I'm stumped. Nevertheless, I doubt that's going to help." Neela, no one knows how many come to work with COVID, including the B.O.P. The difference is they don't care.
Besides reducing overcrowding, according to Kendrick, campaigners are also pressing for better cleanliness procedures. According to her, government facilities aren't always clean. It's about as possible as seeing a unicorn there.
There are just 20 minutes a day when the prisoners may phone their loved ones, take a shower, or use the internet. "Of course, the priority for these men is talking to their loved ones because they're concerned," Neela explained. And while county jails (many of them anyway) have tablets and alternative ways to talk and have visits, the B.O.P. who gets about 8 Billion dollars a year, does not have them.
"So now you're cutting their time to clean themselves, and then you're not giving them the necessary tools to do that," she said. What do you expect people to do if you don't provide them soap or hand sanitizer?
According to Neela, there is also a lack of vaccination teaching in federal prisons. She said that El Reno inmates were pushed to be vaccinated by being shown an image of what the institution might look like if the bulk got vaccinated.
They just told them, 'if we can get a facility to 98%, then we can go back to everything being open, not having constant lockdown' and things of that nature," she said. The contrary has also been reported by friends who have loved ones in other facilities. As a result, I believe it is dependent on the facility and the people in charge of it." Each facility makes there own rules regarding the COVID processes. Not only that, but they also make their own "local" rules on how the institution is run, so almost no B.O.P. facility is the same.
Vaccine education in federal prisons, including visits from family members and community leaders, is a priority for the Prison Policy Initiative.
"If you consider that incarcerated people have a long history of insufficient medical treatment and even medical neglect and abuse at the hands of the very same people who are not trying to vaccinate them, you can understand why it's important to bring in people…to help convince them to take the vaccine," said Wanda Bertram, a communications strategist for the Prison Policy Initiative.
It has been proposed that during a pandemic, compassionate release and home confinement may assist reduce the spread of COVID-19. That said, the Bureau of Prisons granting roughly 8,000 compassionate release requests in years, including those during the pandemic, is a horrid example of negligence to do just that.
Yesterday, a woman contacted us via our website to tell us that her husband had been scheduled for release to home confinement and had ticked off all of the boxes that the (prison bureau) had given out for persons to be released to home confinement," said Bertram. That program did not truly release him, and he was transported to a halfway home, which is overflowing with COVID inmates.
According to the Justice Department, re-incarcerated inmates can stay in home confinement in December even if Ebola is no longer a threat. Previously, the Trump administration had instructed the Bureau to send inmates who were permitted to remain in home confinement back to prisons if they still had time to serve.
Not only that, but many that are released under the "Cares Act" are classified as "released", even though they are still in the care and custody of the B.O.P., and are therefore disqualified from earning time credits via the first step act. The B.O.P. has taken to saying that an inmate released is on an extended "furlough" and therefore ineligible for "programming" or the earned time credits they are entitled to.
It is just another way for the B.O.P. to prevent losing its human assets, like a slaver saying that if you don't want to "work," you can be free, but "work" is defined as being free.
Backward on Purpose aka B.O.P.
Most people in B.O.P. custody have a release date. Most are not murders or child molesters.
Why do they deserve a death sentence?