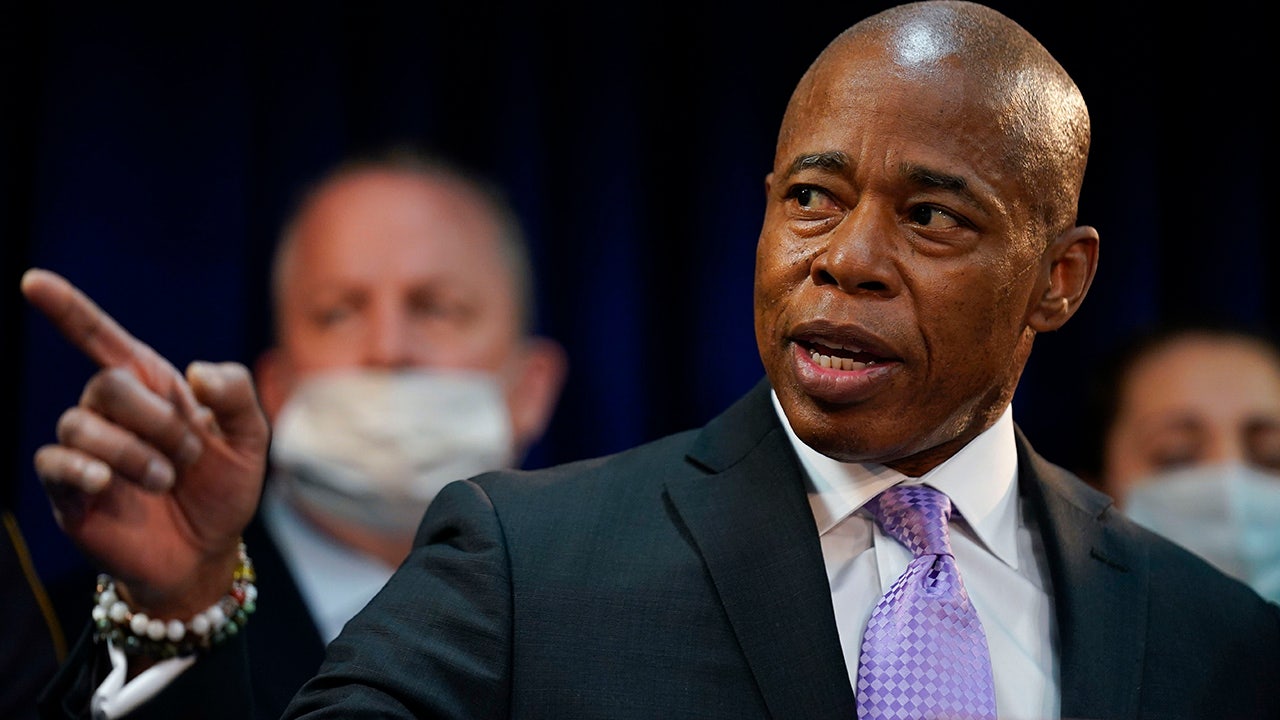 After 55-year-old William Brown died on Dec. 15, 2021, he became the 16th Rikers Island inmate to pass away in the year, making it the city's most overcrowded and dangerous prison complex. New Mayor Eric Adams (D) has endorsed a plan by former Mayor Bill DeBlasio (D) to close it by 2027. (D).
Although 29 members of the majority 51-member City Council voted to close Rikers Island and to stop utilizing solitary confinement on the final day of Mayor Bill de Blasio's term in office, Adams sided with the majority.
"They keep enjoying that one-day reprieve," Adams warned, "because Jan. 1, [prisoners are] going back into punitive segregation if they commit a violent act."
The majority councilmembers replied in a statement: "New York City will never torture our way to safety."
Those who want to shutter Rikers Island are concerned about the incoming mayor's commitment to the plan after the scuffle. It also comes just over a week after a city judge, April Newbauer, ordered the release of an unnamed Rikers prisoner on Dec. 22, 2021, because DeBlasio and Commissioner Vincent Schiraldi of the City's Department of Corrections (DOC) "utterly failed the public as well as this [detainee] by ignoring the looming threat of a crisis at Rikers Island, by delaying emergency measures as staff shortages increased, and by not adopting a 'all hands on deck' approach to this entirely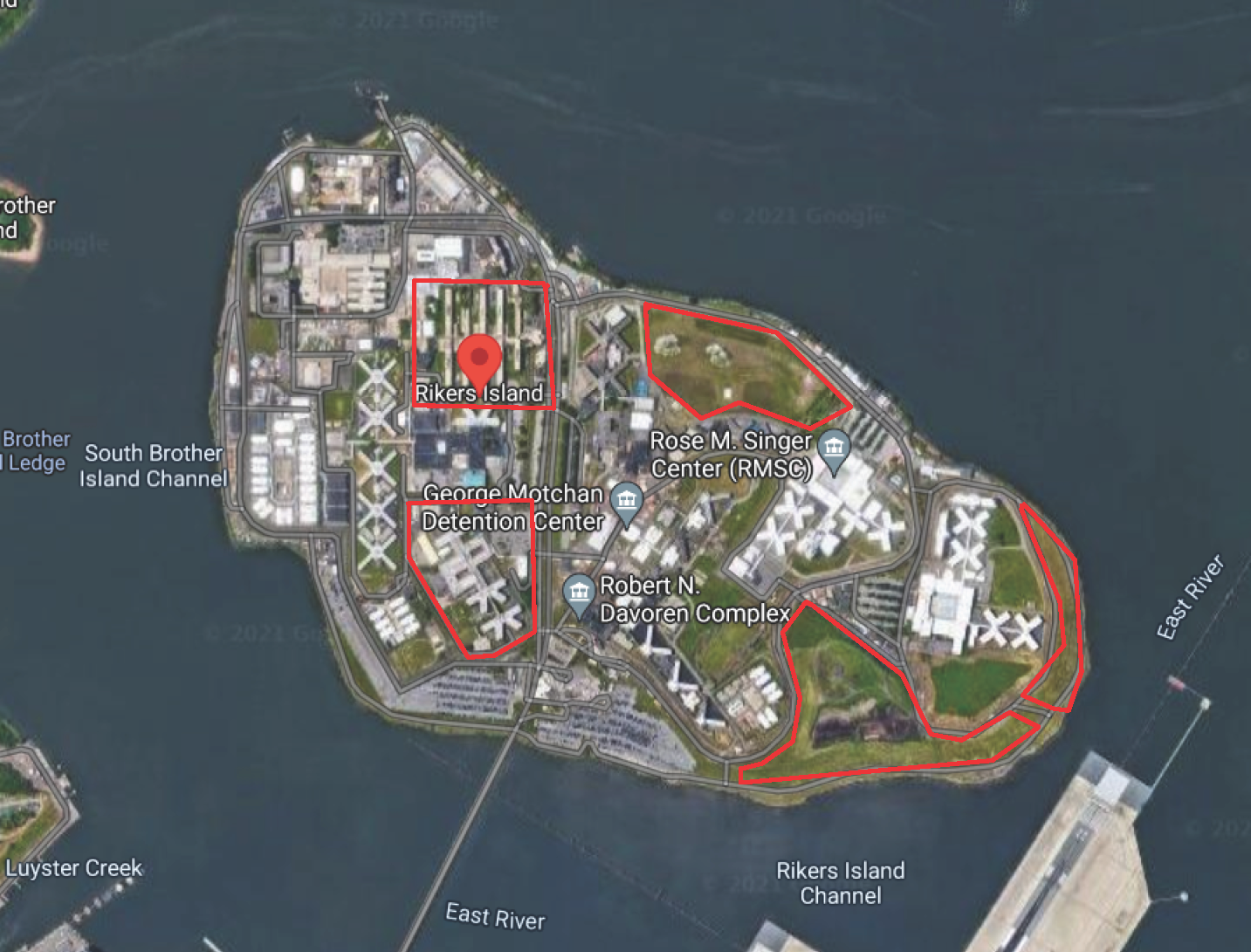 foreseeable crisis."
That crisis included "squalid conditions" and "rampant violence," as well as "a lack of essential services such as food and water" for the detainee, who was held in a crowded intake cell in October 2021 for three days, far longer than the statutory limit of 24 hours.
When the assailants threw a towel over the camera, the guards did not notice for two hours, but the judge claimed the guards should have seen after only a few minutes.
He was then transferred to a different section of the overcrowded jail, where it was discovered that gangs had taken control of the cellblock and were denying inmates' access to food and water while also holding a "fight night" on October 19, 2021, during which guards stood by and watched as inmates beat each other up for their own amusement.
Detainee dormitories and cells, which are crucial to maintaining order but are viewed as punishment positions by more experienced guards, have been put in the hands of "the least experienced officers," according to the New York Times on Dec. 31, 2021.
The inquiry into the killing of William Brown, the most recent victim at Rikers, continues. Except for one death at Rikers in 2021, the cause of death has been identified for all but two of the inmates who died from COVID-19 and another six who committed suicide. Only one of the six remaining fatalities may be traced to a proven fatal drug overdose. Thomas Earl Branson III was the next.
Three months before to his April 2021 shoplifting arrest and subsequent parole violation, Branson, 35, became a parent for the first time. After a three-day stay in intake without adequate food or bedding, he was sent to the Eric M. Taylor Center, Rikers Island's permanent housing section (EMTC). Investigators later learned from a prisoner in the unit that Branson was showing signs of drug withdrawal. Despite this, he was not given any medical care. In a puddle of his own vomit and blood, he was found dead on the morning of April 19, around 8:30 a.m.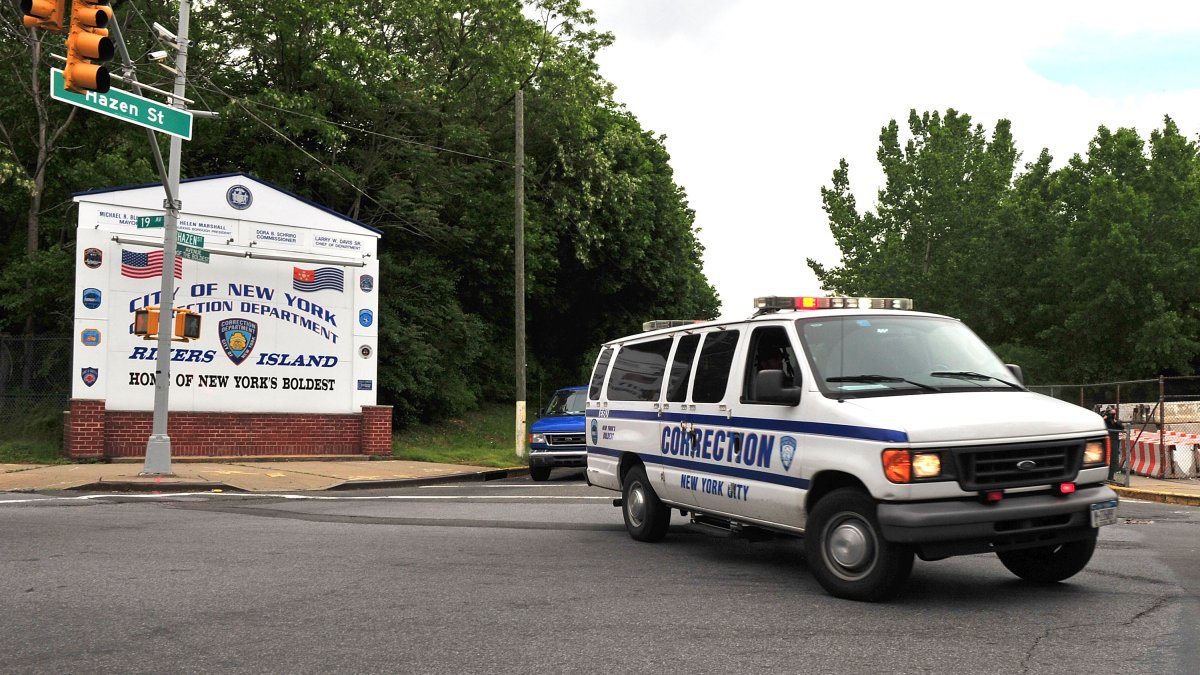 Trisha Alam, his girlfriend, stated that "his world had changed" after the incident. Everything he said and did was centered around Vinessa." The infant would be in good hands when he returned home.
As a result, the family is in a state of panic, wondering how this could have happened. It is claimed that the prison neglected to sufficiently test Branson for symptoms of drug usage and withdrawal, resulting in his death. As evidence, a report produced four days after his death for the New York City Board of Corrections (BOC) documented "horrible conditions" in the EMTC intake pen, where Mr. Braunson spent many days before his death, which is thought to have been caused by an overdose of heroin and other opioids.
The tragedy, however, does not end there for many of those who die on Rikers Island. If their remains are not found, they will be sold to slave laborers who dig graves for a living. There is just one job on Rikers Island that pays more than 62 cents an hour: burying the dead at Hart Island's mass cemetery, a few miles up the East River.
When it was initially opened in 1869, it held more than a million people. Unclaimed, unidentified, and undesired dead fill it to the brim; many bodies might be interred in the same grave. A rise in mortality at the jail complex during the COVID-19 outbreak led to DOC beginning to use detainees to dig graves. Advocates for prisoner rights say it a violation of jail labor rights. Due to a lack of qualified applicants, the City was compelled to use inmates exposed to infection risk when handling the remains of COVID-19 victims.
Rikers Island convict Vincent Malone served on the burial detail while confined and stated that his task was to mark the caskets with the names of those who died and bury them. According to him, it was always a source of intrigue to see with whom he was interred.
"I must say, we did take pride in what we did and we knew we were the only ones there for these people," Malone said, "and you know, it's just always intriguing that there's so many stories, like we didn't know this person, we didn't see this person, they're inside of a box."
Neither fit for a human being nor an animal
The 90-acre island was owned by a Dutch pioneer in the 1660s, Abraham Rycken, until it was taken over by New York City in 1884 and enlarged to 415 acres, when the jail opened in 1932 close to a pig farm. Later, the island was used as a landfill in part. While constructing the prison, inspectors pointed out possible health risks, such as toxic gasses used to extinguish the rat population and flames caused by dump fires.
In addition, the issues that plagued the former jail on Blackwell's Island (now Roosevelt Island)—drug usage, corruption, violence, and gang activity—followed the shift.. The Daily News promoted it as a new model for contemporary jails when it was being built in the early 1930s. Jails are considered a failure by abolitionists (those who want to abolish them totally and defund the City's police force) nowadays.
The entryway to Rikers Island's ten-building jail complex is dominated by two ominous solitary confinement towers. A barge is parked to assist alleviate overpopulation in various parking lots, infirmaries, and a power plant. Between 4,000 and 22,000 people have been detained in detention or jail in the past, depending on the time period. Anyone convicted to a year or less is housed on the island, while those sentenced to more than a year are sent to one of the state's prisons in upstate New York.
People from low-income neighborhoods, many of whom are minorities, are the majority of those held in pre-trial detention centers, unable to afford bail. The length of their stay in the institution might be extended from months to years if the legal process is slowed down.
As one of the country's most notoriously brutal jails, Rikers Island has a lengthy history of abuse. Overcrowding and personnel shortages are to responsible for putting the jail complex to the forefront of the headlines, according to prisoner activists like Corey Stoughton of Legal Aid Society.
"Broken-windows" policing, targeted stop-and-frisks, and over-patrolling low-income areas—which are frequently communities of color—have become the norm in the City's prison system, where violence is expected.
Detainees are thrown into filthy, overcrowded holding cells when they first arrive at the prison complex, where they are denied access to basic necessities like clean bedding, baths, medication, and food for days on end. Visitation is prohibited as is attendance at court proceedings or the consulting of an attorney in planning a defense for them. It is common for cells to have no bathrooms at all, thus inmates and detainees are given cartons and other containers to relieve themselves in.
A state of emergency was proclaimed at Rikers Island on Sept. 28, 2021, by New York Governor Kathy Hochul (D) due to deteriorating circumstances that were also the subject of a federal court order granted the same day.
Hochul did not release anyone from the institution but he enabled electronic court sessions to lessen the strain on the DOC transportation system, which was hampered by frequent guard absences. According to the New York Times, "a third of the uniformed workforce has been out" from work because of a powerful union.
Jail facilities were made safer and more humane after a federal class-action lawsuit was settled and created a nationally appointed independent monitor to oversee their implementation in 2015. (see sidebar on p.14). However, the monitor, Steve J. Martin, has continually stated that none of the court-ordered improvements have yet changed the culture of abuse pervasive at Rikers Island.
Violent crimes against prisoners by prison guards have increased sharply. The prevalence of head injuries and the usage of chemical agents can be attributed to these incidents. This is "nothing short of an emergency posing an immediate threat," as Martin put it in his report.
Between 2016 and 2019, Rikers Island guards used more force than ever, going from 390 to 600 occurrences per year. After the COVID-19 crisis began in March 2020, this growth persisted even as the jail population decreased as a result of cutbacks. Because of this, the number of instances involving the use of force per inmate more than doubled.
Martin's May 2021 report stated that there existed a "pattern of unprofessional conduct and hyper-confrontational behavior by staff." US District Court Judge Laura Taylor Swain, presiding over the case, called the findings a great concern.
Staffing difficulties and a pandemic of COVID-19 have caused irreparable damage to the ten-building facility. The hallways are a mess. The jail blocks are awash with vandalism. Programs, religious services, and recreational activities are not available to inmates. Rival gangs control every aspects of the jail, including food deliveries, sleeping arrangements, and even the admission of new inmates. Prisoners and guards alike have recently been accused of corruption, with recent incidents including:
When he was detained in October 2021, 33-year-old Travis Simms was accused of trying to pass on a razor blade to an inmate;
The two 36-year-olds charged with bringing marijuana into the prison in February 2021 were guard Johnny Chiles and former guard Darius Murphy.
Six prison guards were charged in January 2020 with bribery to transport narcotics to inmates, including Darrington James, 30, Patrick Legerme, 29, Aldrin Livingston, 31, Michael Murray, 28, Angel Rodriguez, 23, and Christopher Walker, 28.
Guards were accused of deploying gang members to impose order in a cellblock housing juvenile offenders for more than a decade, according to the investigation. The organization, dubbed "The Program," served as a murder squad for the guards and executed reprisals on their behalf. A member of "The Program" reportedly went out of line in 2008, killing 18-year-old Christopher Robinson. His death led to the investigation into "The Program." Four people were convicted of assault or attempted assault in 2012, including Michael McKie (who received a two-year sentence) and Khalid Nelson and Denise Albright (each sentenced to one year). Additionally, the City paid $2 million to Robinson's mother to settle her lawsuit for wrongful death.
The Nunez class-action lawsuit against the City was precipitated by this disproportionate use of force. Despite this, there were still episodes of violence. In the five months leading up to the DOJ's involvement in the lawsuit in January 2015, 62 significant injuries caused by use of force were registered. Only 15 of the 98 fatalities that occurred in the prior five years were related to poor medical care.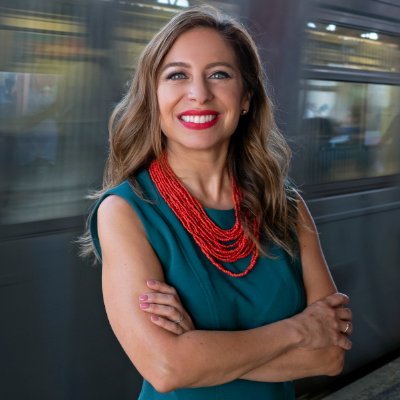 Senator Jessica González-Rojas (D-Queens) called Rikers Island "a house of horrors" on one of her numerous visits as a legislator. Earlier this month, the facility was visited by Jumaane Williams, the city's Public Advocate, along with four state senators and seven city council members. Gonzalez-Rojas reported that the buildings were stunk of urine due to overcrowding. A man who had a sheet tied around his neck and was attempting to hang himself leaped from the railings at the entrance. The party described the complex as inhumane and full of dangerous and illegal conditions.
The floor was littered with feces and food. People slept in plastic bags to avoid being covered in feces as they slept. Several inmates had health issues or were contagious, but no one provided them with medical care or medication. They had not eaten in days. Water had to be drank from a sink faucet cupped in one's hands, and there were no bathing facilities at all.
"Starvation, torture, violence, no medical treatment for physical or mental health, is not a recipe for rehabilitation or safety," stated González-Rojas. "It is a recipe for violence and continued violence on our streets."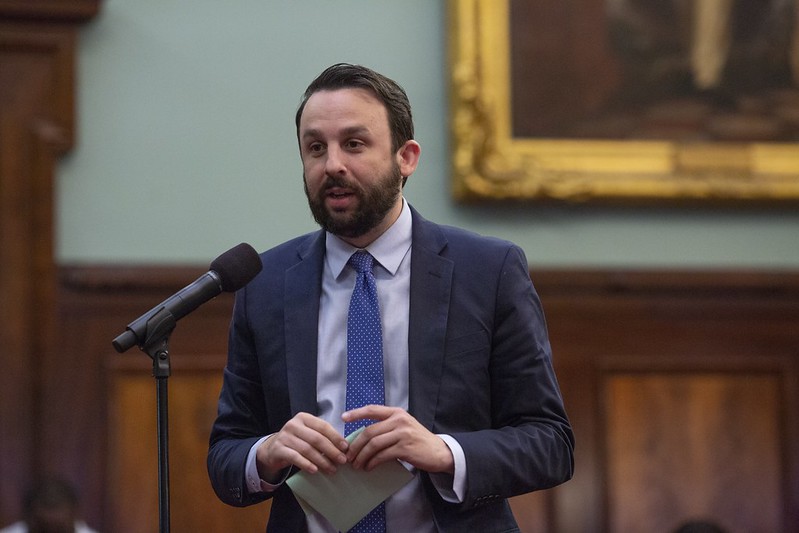 Councilmember Keith Powers said, "…for me, looking in, you just had a human rights crisis right before your eyes and it's a crushing and overwhelming moment when you see that with your own two eyes."
"It looks like a slave ship in there," a former Rikers inmate who chose to remain anonymous said.
Gonzalez-Rojas also commented of the stink, calling it "the smell of death," echoing this theme.
To put it another way: it was as if she could "feel" it in her eyes, Neighborhood Defender Service managing director Alice Fontier told the New York Post. Freedom Agenda director and former prisoner Darren Mack said that Rikers should be shut down since the city could not keep people alive there.
It is Better to Be Safe Than Sorry
After serving as the director of the New York City Department of Correctional Health Services, Dr. Homer Venters retired in 2017. In an interview, he indicated that his stint at Rikers had a profound effect on him.
"What's important to consider about jail settings is that they are incredibly dehumanizing, and they dehumanize the individuals who pass through them," he stated. "There is not really a true respect for the rights of the detained."
A new book, Life and Death at Rikers Island, describes the prison's substandard medical care and its tendency to rely on solitary confinement as a means of disciplining inmates. According to him, the two tallest structures in the complex—the ones that dominate the front—are both utilized for solitary confinement, where guards put inmates and detainees who insult them. In a 2014 peer-reviewed study published in the American Journal of Public Health, researchers found that factors that enhance the risk of self-harm by 700 percent can be found in many people who already suffer from mental illness.
Conditions in solitary confinement have gotten much worse due to the outbreak and a lack of personnel. Clogged toilets cause sewage to overflow. Prisoners are denied even the tiniest sliver of their allotted leisure time. Essential drugs, some of which are life-saving, remain unavailable to many. Prisoners quickly decompensate (deteriorate) under stress, which contributes to the continual violence at the facility.
Dr. James Gilligan, a New York University Psychiatrist, said that Rikers had more than 1,500 inmates with significant mental illness long before the pandemic. These individuals might be negatively impacted by their isolation, and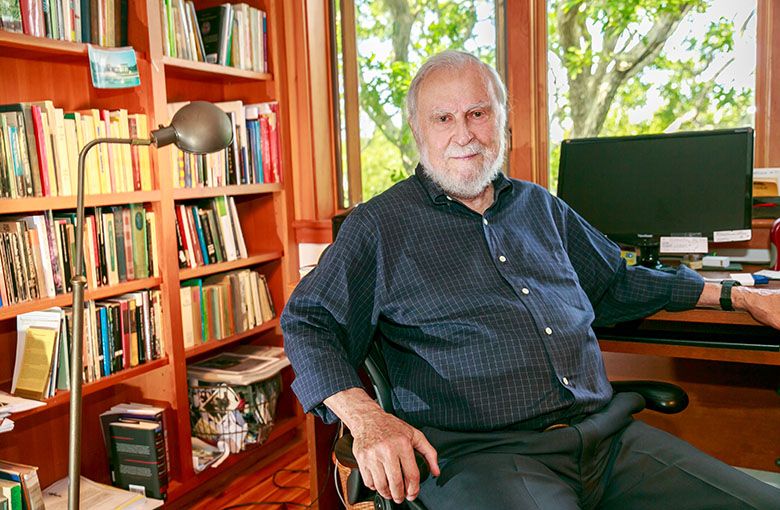 even the healthiest of convicts could show signs of mental illness, according to a September 2013 report. He said the nation's corrections departments had a "misunderstanding of human psychological behavior," which "has led to the problems that many facilities are facing."
Rikers Island is plagued by violent occurrences because of the indiscriminate use of solitary confinement, according to prisoner activists. As of 2013, there were an average daily population of 11,700 inmates in the site, with 3,285 visits. In other words, for every three to four inmates, one event occurs. Since then, use of force instances have decreased from one in every ten convicts to one in every twenty. As of this writing, the number has risen continuously. According to the Associated Press, Rikers Island guards used force an average of 11 times each day in 2014.
Head injuries were widespread among the guards, despite their training, which stressed the need of avoiding head contact. Head traumas made up 70% of the major injuries to detainees at Rikers between August of 2014 and January of 2015. The number of head wounds sustained by inmates in violent episodes was less than half of what was recorded. Closed-fist attacks were the most prevalent cause of guards' fractured hands.
According to Venters, jail inmates were not taking their medicine correctly because guards were continually moving them and failing to keep precise records. Prisoners would wear wristbands that were automatically updated whenever they were transferred, and the new system was to be implemented by him. This method, however, was dependent on the guards scanning the wristbands at each step, which they failed to accomplish. The number of inmates who need medicine, even life-saving meds like insulin, was getting out of hand. In Venters' view, medical staff would only be alerted to a prisoner's lack of medication if he or she suffered an injury or illness.
Because of the overcrowding and inadequate ventilation, Rikers Island was more severely affected by the COVID-19 epidemic than the rest of New York City. For every 1,000 convicts in April 2020, the jail complex had 91 positive cases; New York City residents had just 16 instances per l,000 residents. 365 inmates, 783 prison guards, and 130 members of the medical staff had already tested positive for the illness at that point in time. Compared to the national average of 3.92, the convicts' daily positivity rate was 4.36.
Even yet, only 36% of inmates and 37% of DOC personnel were fully protected against the illness as of September 2021. DOC board member Dr. Robert Cohen claimed that incarceration was important for both the protection of the inmates and the safety of the corrections officers.
"The current conditions are resulting in a rapid increase in COVID-19 infection rate in the jails," he declared. "The Department's dysfunction and overcrowding will make it impossible to use previously effective control mechanisms like isolation and quarantine."
Kevin Gosztola, presenter of Radio Sputnik's Loud and Clear program, invited Paul Wright of the Human Rights Defense Center to speak with him about the disease's impact on Rikers Island on April 2, 2020 as part of the Unauthorized Disclosure podcast. Even though it was eight times higher than in New York City and 78 times higher than nationwide, Wright pointed out that this was not the first disease to devastate the prison, which had previously been a breeding ground for infections like Legionnaire's disease, hepatitis C, HIV/AIDS and tuberculosis. Because of this, both co-hosts agreed that no one had ever done anything to improve the prison's architecture or operations to cope with these sorts of situations.
"The facility has long had lots of problems…related to brutality, corruption, and, of course, medical care—that's even at the best of times," Wright said. To those in charge, "the lives of the guards or employees are generally much more valuable."
Medics issued an urgent warning to the facility's occupants in September 2021, saying they could no longer ensure their well-being. Guards were "either unavailable or uninterested in making the trek through a maze of security check points" six months earlier, according to Gothamist, which reported on the issue. The same officials demanded that the governor free all inmates and relinquish management of the jail to the state.
The Pain of Torts
The number of lawsuits filed against the City in the last ten years has exploded, with numerous actions brought against security guards for violence and against medical staff for malpractice. Millions of dollars have been spent on wrongful death cases.
A $1.65 million settlement was reached in January 2021 with the family of 35-year-old Casey Holloway, who was strangled to death by a fellow prisoner in the mental health facility two years previously.
The family of Eva Lucky, a 45-year-old woman who died of an untreated asthma attack at the jail 17 years ago, was awarded $3 million in December 2019 by a jury.
For the family of Kalief Browder (22), who hung himself in 2015, the City agreed to pay $3.3 million to the family of Kalief Browder (22), who spent two years in solitary confinement until the charges against him were dismissed and he was freed in 2013.
A $5.75 million settlement was struck in September 2016 with Beverly Griffin, the mother of Bradley Ballard, who died in Rikers after she filed a lawsuit.
Ballard, 39, was detained for six days in solitary confinement after being caught for violating his parole by dancing provocatively in front of a security guard. He was mentally sick and diabetic. For 11 days, Ballard went without insulin, according to a study from the State Commission on Corrections (SCOC). Despite the fact that Ballard's cell was visited 57 times by wardens, guards, and medical professionals over the course of six days, they did not give any aid as his health deteriorated.
After a one-and-a-half-hour wait for medical help, guards instructed inmates to remove Ballard from a pool of his own urine and feces without wearing protective gear, which they did. The SCOC report concluded that if he had "received adequate and appropriate medical and mental health care and supervision and intervention when he became critically ill, his death would have been prevented," adding that "[T]he events that caused Ballard's death were directly caused by the compounded failures of NYC DOC and its contracted medical provider."
Rikers' chief of security Eliseo Perez, Jr., was sued by Jahmal Lightfoot in July 2012 over accusations that Perez ordered guards from his Special Unit "knock out his teeth" because Lightfoot's trousers were drooping around the waist. The inmate had to be taken to Bellevue Hospital with two damaged eye sockets and a broken nose as a result of the brutal beating he received.
"They disfigured him," said Kareem Burton, his brother. "He has boot marks on his face, his bone structure is messed up, his breathing, his back." "You can't even recognize him."
Guards claimed to have taken a razor from him, but video footage showed it had been taken from a prisoner not even close by.
Suits revealing the extent of corruption and misbehavior at Rikers Island are also cause for alarm. Jerome Murdough, 56, a homeless veteran detained in February 2014 after seeking refuge from the cold in a Harlem public housing building, died in a Rikers Island jail cell where officials left him unattended for hours as a faulty heater pushed the temperature to above 100 degrees Fahrenheit. In October of that year, his mother got a $2.25 million settlement from the city.
Ronald Spear, a 52-year-old pre-trial detainee, was fatally beaten by a prison guard, Brian Coll, in the prison infirmary in 2012. In 2014, the family of Spear reached a $2.75 million settlement with the City of Los Angeles. Coll, 48, was convicted of the attack in 2017 and
sentenced to 30 years in jail.
Before that, in 2012, 25-year-old Jason Echevarria committed suicide by ingesting a soap package, which he choked to death as a security guard did nothing. Ex-Cpt. of the guard After his December 2014 conviction on charges of willful disregard to Echevarria's medical requirements, Terrance Pendergrast was sentenced to five years in prison and a $5,000 fine.
When the Correction Officer's Benevolent Association (COBA) filed action against the City of New York in July of 2021, many felt the circumstances were entirely caused by the large number of guards who called in sick every day.
When Benny Boscio, Jr., the president of COBA, was accused by Mayor de Blasio of a concerted and illegal work stoppage on September 20, 2021, de Blasio counter-sued COBA and Boscio. He said that the sick-out by COBA members was a demonstration of the need for more staff and greater compensation at Rikers Island. Also, the union was requesting a stop to the Nunez decree's enforcement measures.
Mayor Bill de Blasio has urged the court to halt the union from striking and to award $1 million in punitive penalties for each day of the strike. However, the mayor gave in and abandoned the complaint two days after it was filed. By November 2021, Gothamist reported that "nearly a third of the [DOC] 's uniformed staff is unavailable to work with incarcerated people."
It reminded me of the August 1990 episode in which rank-and-file guards barricaded the bridge, preventing all entry to Rikers Island. ' Guards and emergency medical personnel clashed as they attempted to enter the jail to offer medical treatment to those in need. A few years later, the union was criticizing the reduction in the use of violence to regulate jail populations. And the union prevailed. The improvements made by limiting the parameters for the use of force and closing reporting gaps were undone. Work stoppage fines under the recently passed Taylor legislation were no longer enforced.
Even worse, guards stormed the prison and beat the inmates with impunity after the inmates had resisted for two days because of a lack of staffing. The walls and floors of the cells were covered with a thick layer of blood. In total, over 120 inmates suffered significant injuries, including 81 traumatic brain injuries (TBI). The guard's right to use violence against inmates for decades to come was safeguarded by this move.
As a result of de Blasio withdrawing his city's lawsuit against COBA, the union issued a pedestrian press release in which they stated that they did not support absenteeism as a tactic of work stoppage. Apparently, that was all that was needed for de Blasio to give in. Despite this, daily sick-out rates have not changed.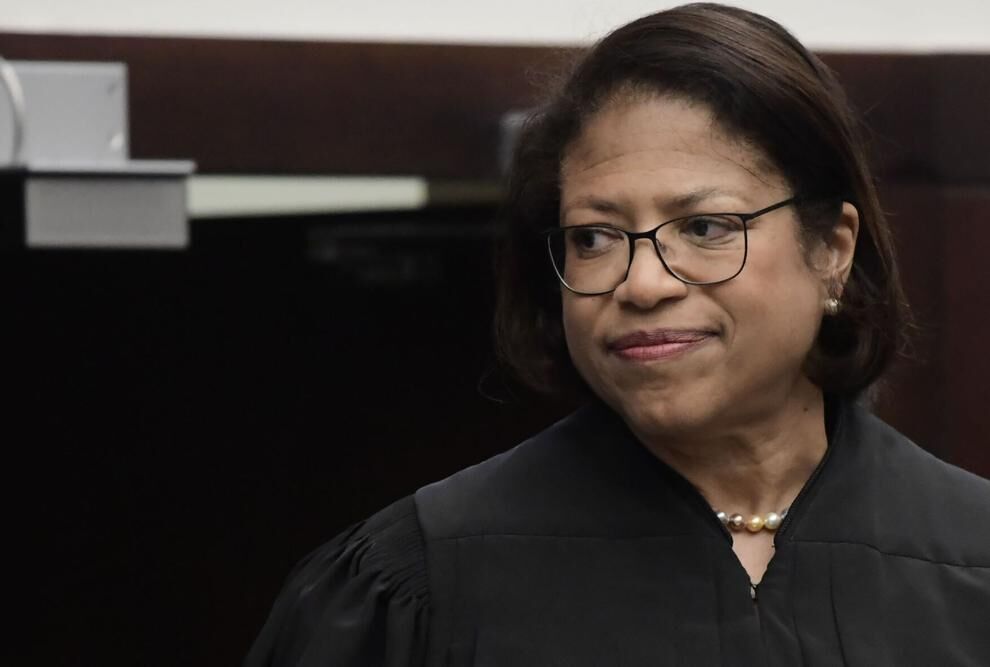 Judge Swain also ordered fresh remedial actions on August 14, 2020, and September 29, 2021. With more cameras installed and procedures being developed to limit the use of force, DOC must now expedite the prosecution of guard discipline and designate senior supervisors to monitor captain management. See Nunez v. City of New York, USDC (SDNY), Case No. 1:11-cv-05845-LTS-JCF.
Due to litigation, DOC's $1.18 billion yearly budget is no longer enough to meet the costs. The Department of Corrections (DOC) is contractually obligated to reimburse all of the costs incurred by its health care providers as a result of these litigation. As a result, New Yorkers are being held liable for the behavior of the jail's guards and medical staff because the DOC is paid by the city's taxpayers.
Making Bail More Effective
New York City's bail reform rules were approved in January of 2020. The COVID-19 epidemic influenced the legislation, which mandated that only specified offenses would be eligible for bail, and that all other cases would be released on the defendant's own recognizance.. Bail would not be required for anyone arrested for violating their parole, either.
Bail's sole function is to guarantee that a defendant appears in court to face charges. In addition to traditional methods like supervision and electronic monitoring, the courts also have various more options at their disposal. The new rule mandated that the courts could not take into account a defendant's riskiness while determining the most restrictive measures of detainment. As long as the offense was particularly heinous, the state's case might be weighted by a judge, as could the defendant's criminal record or previous court appearances.
There was a 45 percent drop in the Rikers jail population because to new bail reform regulations. However, in just three months, the majority of the reforms to bail had been reversed. At 4,000 and declining, the prison complex's population began to be sensationalized by opponents of the new law.
"Let's let all the criminals out and let crime create total mayhem in New York City," Boscio rebuked at a press conference. A baby gets shot in Times Square eleven times a day, and now they want to free more prisoners?" "
City Council members in April 2020 were compelled to repeal several of the new policies they had recently implemented. However, the initial changes only permitted cash bail for the most severe offenses and some non-violent felonies to be released. This list was expanded to include more crimes and conditions after the revisions. Assault, vehicular assault, and any other felony that may have resulted in death, including second-degree burglary in which the culprit entered a home's living space, could now be met with a judge's need for bail. If a second crime involving the same victim was committed after a defendant was released on previous charges involving the same person, bail might now be determined based on these circumstances.
When a defendant is released from custody prior to a trial, the court has a far broader variety of options when it comes to enforcing conditions such as monitoring or travel restrictions. A new rule allows judges to order defendants to surrender their passports, avoid contact with witnesses or victims, or participate in treatment for mental health or substance abuse. They might ask for a property bond or a secured bond from relatives or friends.
Bail has long been criticized for being racially and socially discriminatory. Now, considering the conditions at Rikers Island, it is being referred to be a possible death sentence as well as a kind of kidnapping. According to Amanda Jack of the legal aid group The Legal Aid Culture, judges should focus on whether today's society in jail poses any danger to the offender, rather than whether the criminal poses any harm to society.
"I am demanding the release of every person who comes before this court in recognition of their risk of death and serious harm in city jails," stated Jack. "Sending a person to any city jail is a potential death sentence."
The City's jail population was reduced to a decade-long low of 4,000 in the wake of the first reform bill, the closure of Rikers Island, and the release of detainees due to the COVID-19 outbreak. However, the population has already rebounded to 6,000 and is expected to continue rising.
In each instance, a judge has the power to establish bail. Despite this, 63 percent of judges adopt the prosecutor's bail proposal. Pretrial inmates are well cared for at Rikers Island, according to prosecutors.
"Considering the conditions at Rikers Island is consistent with our policy and practice of determining the least restrictive options that will ensure the return to court of a defendant," said Bronx district attorney Darcel Denise Clark.
"Accordingly, the office factors in these conditions along with safety within our community when making our recommendations for bail," added DOC spokesperson Patrice O'Shaughnessy.
Minorities, the mentally ill, and drug users are the three groups most likely to be held in jail because they cannot afford bail, according to statistics. Actors are concerned about how these defendants are being handled unequally and unjustly. People who are being held pending trial are more likely to enter into disadvantageous plea deals, even if they are innocent, in order to get out of their predicament.
Prosecutors in New York City's five boroughs were asked to stop seeking bail in all cases on Oct. 5, 2021, by a group of state legislators and attorneys in the city.
"Throughout the year, a rising jail population has led to the steady degradation of the conditions at Rikers," read the letter. "There is no doubt that the driving cause behind it remains the decision of your offices to seek bail recklessly and in virtually every eligible case. Those decisions now leave thousands of poor New Yorkers, mostly Black and Brown, to endure torture every day."
Disaster Prescription
Overworked guards have contributed to the problem at Rikers Island. Over the past year, the Department of Corrections has seen an average of 35 percent of its workforce call in sick each month. In just one month last summer, over 3,500 guards were absent because they were sick or medically exempt, and another 2,000 were absent without leave. In 2019, the DOC had an average of 645 sick days per month. By 2020, that number is expected to rise to 2,304 each month, a rise of more than 250%.
Services and programs for inmates, including leisure, visiting, library access and mental health programs have all been canceled due to the worsening circumstances. To make up for the time lost by their colleagues, security guards are often required to perform several shifts. Their jobs required them to sleep in their vehicles and go without food for up to 24 hours at a stretch, yet posts were fully unattended for that period of time. In addition to manning the phones and distributing meals, inmates also make sure that others attend their telephonic hearings.
Activists argue that this was done on purpose. Some people believe that the presence of guards serves as a demonstration of the importance of their work. Then they argue that their working conditions are unsafe and harsh because of their own personnel shortages. Norman Seabrook, COBA's former president, has been lobbying for more guards and less constraints on the use of force ever since.
Only waste of resources, not a personnel shortfall, was found in the Nunez monitor's bimonthly report More than seven times as many jail officers are hired per prisoner than any other prisons department in the United States, according to a new analysis. In addition, civilians could perform many of the same tasks for less money, according to the study. The Lippman Commission, appointed by the City Council in 2014 to examine the possibility of dismantling Rikers Island, suggested lowering the guard-to-prisoner ratio to 0.73.
Despite this, the DOC has hired 600 additional personnel to start in October 2021. COBA, on the other hand, insisted on an additional 400 employees being employed by January 2022. The union's spokesperson said that "running the city's jail system is a 24/7 operation, requiring multiple shifts and different housing arrangements with various staffing needs."
COBA's Boscio blamed de Blasio for current conditions at Rikers: "Thanks to [Mayor de Blasio's] mismanagement, we are unable to conduct facility searches for weapons and drugs. Hospital staff, physicians, and citizens are being beaten with impunity because inmates are not receiving the treatment they need."
New York City Mayor Bill de Blasio announced that he was exploring using commercial businesses to monitor the prison perimeter or fill positions that do not involve direct contact with inmates. Civilians may be hired to fill several positions in the prison complex, but Boscio cautioned that doing so would be a violation of labor regulations.
Vincent Schiraldi, a former director of the Department of Corrections, implemented a new policy requiring sick guards to be examined by a doctor within 24 hours of reporting absenteeism, or they would face a 30-day suspension without pay. There were 21 suspensions issued in the first week following the rule's implementation. Guard absences decreased from 300 to 100 each day following the event.
Possibly as a result, Boscio has been requested to step down as president of COBA. In his article for Truthout, Assistant Professor of Criminal Justice at Governors State University, Jarrod Shanahan stated that COBA is a strong institution that consistently thwarts attempts to reduce its size and impose control on its operations.
"There is no compromising with COBA and its membership; as long as they have any political power at all, they will be an organized force opposed to the dignity and safety of every incarcerated person in New York City," Shanahan stated. It is necessary to defeat COBA and the broader movement of police and security guard unions, of which it is a part. Rikers Island's current abominable state is more proof that the New York City Department of Corrections cannot be trusted with anyone's custody.'
The Compromise Roadmap
Throughout its history, Rikers has been the focus of investigations of rampant violence, oppressive rules, and inadequate medical care. One such class-action suit, Nunez—was finally settled in 2015 to address the longstanding culture of violence in prisons. In 2011, plaintiffs filed a claim for cruel and unusual punishment, alleging that prison guards beat prisoners away from view. Enough people joined the suit in 2013 that it was declared a class action.
US Attorney Preet Bharara issued a report in 2014 that stated guards relied too heavily on the use of force and solitary confinement for adolescents, noting that juveniles were "beaten as a form of punishment, sometimes in apparent retribution for some perceived disrespectful conduct…[and]…correction officers improperly use injurious force in response to refusals to follow orders, verbal taunts, or insults, even when the inmate presents no threat to the safety or security of staff or other inmates."
As a result, he believed the DOJ should intervene and join the Nunez lawsuit in 2015 as well. Next, Judge Swain supervised an agreement to reduce violence on Rikers Island. Martin was also given the responsibility of leading a monitoring group tasked with auditing the implementation of the provisions. The monitoring group is required to publish a report every six months outlining their findings.
New policies were implemented simultaneously with the lawsuit by former DOC Commissioner Joseph Ponte. Solitary confinement for minors was abolished and restricted to 30 days for adults.
Mayor Bill de Blasio outlined a 14-point strategy for reducing crime at the 10-unit development when he visited in March 2015. Using plexiglass panels to separate visitors and prevent physical contact was the first step in stopping contraband from entering the facility. In addition, he planned to establish a new Enhanced Segregation Housing Unit in order to keep control over the gangs. He vowed to make Rikers a "national model of what is right again."
According to de Blasio opponents, he failed to address the large amount of contraband carried into Rikers by guards and employees or the uninvited mistreatment of inmates that occurs on a regular basis at the hands of the security personnel. Commissioner Mark Peters of the Department of Investigation issued a report in 2015 that said investigators could easily and deftly smuggle contraband into all six checkpoints at Rikers Island and noted that bad background checks on potential employees allowed for guards susceptible to corruption and violence. More than a third of the 150 employees screened had warning signs, such as gang affiliation, prior convictions, or relationships with inmates, that should have prevented their hiring.
"Unless you have consistently qualified correction officers, solving other problems we care about is an almost insurmountable task," said Peters. As a result of a decade of hirings, screenings, and investigations going unchecked, this has happened.
For the past two decades, Seabrook had been COBA's president. Because he was opposed to any restrictions on the duties of security guards, city officials said he was a stumbling block in their efforts to combat corruption. All of the violence at Rikers stemmed from the City's inability to recruit more guards and impose discipline, according to his account. As a result, guards were unable to manage inmates' behavior effectively, he said. He was notorious for shielding guards from punishment when they used excessive force.
The #CloseRikers were created in 2016 by Glenn Martin, President of Just Leadership USA. Martin, a former inmate who served two terms at the facility, claimed it fostered a culture of violence. In order to prove his point, there were 2,243 incidents of use of force in 2017.
As of May 2017, all transfers from county prisons to Rikers were halted by the SCOC, which found that the DOC had failed to meet minimal safety criteria for convicts. According to the agency, guards at Rikers Island did not maintain their required certifications and housing areas lacked adequate staffing and electronic monitoring devices. 38 guards have been arrested in the past three years for brutality, sexual assault, and introducing contraband.
As a result, Mayor Bill De Blasio agreed that the complex needed to be shuttered, but he estimated it would take another ten years to complete the job. Glenn Martin, a skeptic of Mayor Bill de Blasio's motives, equated 10 years to "never."
Jails Action Coalition and the Million March NYC have lent their support to #ShutDownRikers, a movement aimed at shutting down the prison system in New York City. The organization wants the nation's most physically abusive jail to be shut down, as well as the city's police force to be defunded. Members feel that initiatives aimed toward education, healthcare, and housing would be more beneficial to communities than the City's harsh and discriminatory enforcement policies.
Abolitionists reacted angrily to De Blasio's proposal to shutter Rikers Island and establish new jails in each of the five boroughs except Staten Island. They complained that this plan had weakened and distorted their efforts to shut down Rikers Island.
"The topic of shutting down Rikers has breached and found some permanence in mainstream conversation," the organization wrote in a 2016 public statement. Liberal political figures quickly jumped on the bandwagon, quickly co-opting the grassroots movement that valued community inclusion above all else. There is no way to reconcile the abolitionist viewpoints of our campaign and the discourse surrounding the closure of Rikers Island.
Prominent city officials, including former Councilman Daniel Dromm (D) and Comptroller Scott Stringer, soon joined the abolitionists' ranks. It was widely believed that the Department of Corrections (DOC) had failed miserably in its responsibility to care, control and protect the City's inmates and those awaiting trial.
Mark-Viverito (D) said in February 2016 that she has formed a panel with the help of New York State Chief Judge Johnathan Lippman to find measures to lower the Rikers Island jail population so that it might be shut down as soon as possible. According to Jails Action Coalition member Five Mualimm-ak, abolitionists such as these just relocated existing issues. Mass imprisonment necessitated a more aggressive response.
Several "off-ramps" to help reduce the jail population were suggested in the Lippman report, published in 2017, such as bail reform, electronic monitoring, and supervision. Rikers Island's operation as a correctional institution, in any shape or function, should be discontinued forever, the report said.
"The Island is a powerful symbol," the report concluded, "of a discredited approach to criminal justice—a penal colony that subjects all within its walls to inhumane conditions."
When the New York City AIA chapter issued a statement in September 2020 calling on its members to stop designing cruel and unjust spaces, the group claimed that they upheld the system's inherent racism. New regulations were enacted in December 2020 that ban members of the organization from creating rooms that are used for death, torture, or solitary imprisonment..
De Blasio assigned the City Council the duty of identifying four potential locations for the construction of additional prisons. As for the Bronx's Vernon C. Bain Correctional Center, affectionately known as "The Barge," and Queens' Queens Detention Center, which would be renovated but otherwise remain open. A total of 5,000 inmates can be housed in the six prisons combined.
bail reform, alternative sentencing measures for sentences of 30 days or less, improved flight risk assessment tools, quick court proceedings and quick transfers to state facilities upon sentencing were all included in De Blasio's plan. He also proposed humane jails with better mental health services, spacious and well-ventilated living quarters, and centralized guard stations encouraging more contact with the prison population.
"Broken-windows" policing, especially in communities of color, should be the focus of the plan, say activists. Only by enforcing minor violations (such as possessing a small amount of marijuana) can police expand their control and jurisdiction over targeted areas. According to this line of reasoning, the time and resources wasted on busting commuters for fare-cheating could be better allocated to abolishing subway fares.
An official hearing at the Bronx courtroom was held by Deputy Director Dana Kaplan of the Mayor's Office on Criminal Justice in the fall of 2018. Natural light abounds thanks to the huge windows and high ceilings that permeate the building. In order to integrate with the area, the facades were created. Residents, on the other hand, were outraged by the construction of detention facilities in their neighborhoods. One of the intended sites was to be placed at a tow-pound owned by the City of New York in the Bronx. Despite this, citizens in the area were outraged. They said that the borough's reputation had already been tarnished by prior criminal activity, and they did not want a massive structure like this to further tarnish the entrance to the neighborhood. (Critics said that the new jail's 40-story height would lead to continual elevator breakdowns as a result of its high usage.)
Manhattan's Chinatown neighborhood, where locals said they had been unfairly burdened by courts and jails, was chosen as the location for the new facility. De Blasio deemed Staten Island unsuitable for a new facility because of the borough's modest size (though many believed it was because of the resistance he knew he would receive from its conservative residents). The estimated cost of these initiatives is $11 billion, and they are scheduled to be completed in 2027.
Since de Blasio's arrival, all juveniles have been taken from Rikers Island. When the prison population increased, he reopened the EMTC, which had been closed due to a large influx of new inmates, and released 1,200 parole violators. He also implemented new bail reforms, which he later scaled back due to media attention.
It is not enough, say activists and abolitionists. Despite the world's highest incarceration rate and recidivism rate, more needs to be done.
As director of the Prisoners' Rights Project at the Legal Aid Society, Mary Lynn Werlwas says this is a "life and death" issue that must be addressed immediately.
"We cannot continue to allow Rikers Island to deteriorate to the point that it is no longer a safe place for those in custody or those who work in the jails," added Representative Ritchie Torres (D-Bronx).
The BOC issued a statement on Nov. 8, 2021, slamming Mayor de Blasio for kowtowing to pressure and reversing many of the recent reforms he had implemented. An order accusing de Blasio of tampering with the BOC's Rulemaking and Variance Process contained the strong language.
De Blasio signed Executive Order 279 on November 1, 2021, suspending some BOC basic criteria for the protection of inmates' rights. Therefore, the Department of Corrections (DOC) has the authority to shackle inmates to desks, house juvenile offenders with adults, restrict access to the law library, and take disciplinary action against an inmate without following due process or consulting an attorney. Restrictions on isolation were also slashed, allowing the Department of Corrections (DOC) to employ solitary confinement against inmates with impunity.
Assembly Member Daniel O'Donnell (D-Manhattan) planned to introduce a bill to create a Correctional Ombudsman to supervise the DOC in the upcoming legislative session in January 2022. For the time being, SCOC accomplishes this goal. There are three ex-prison officials on the board of this organization, so all remediation is handled in-house. By having SCOC not issue any fines or warnings since the beginning of the COVID-19 pandemic, O'Donnell claimed that the DOC was effectively self-governoring.
Parole Preparation Project director of community engagement Anthony Dixon argued that the council should simply delegate authority to the Corrections Association (CA). For over 185 years, this independent monitoring group has been keeping tabs on the Department of Corrections (DOC). Doing so is the goal of State Senator Luis Sepulveda (D-Bronx). As of right now, he is making an effort to draft legislation giving California complete access to all DOC documents and legitimizing certain activities.
"Independent oversight has been sorely lacking in the state's correction system for far too long," said Assembly Speaker Carl Heastie. "The Office of Correctional Ombudsman, which would be separate from [the state Department of Corrections and Community Services] will allow for impartial investigations that will get to the bottom of such troubling allegations of retaliation against prisoners, violent assaults and inmates being denied medical attention so we can take corrective actions that will ensure the safe, just and effective operation of the state's correctional facilities."
Introducing Them
One person was killed by suicide, five by COVID-19, and the remainder by different medical conditions on Rikers Island in the last year. Investigations into DOC's involvement in a number of these incidents are presently underway. Listed below are their names:
• On January 23, 2021, William Diaz-Guzman, 30 years old, committed suicide.
In 2021, Tomas Carlo-Camacho, a 49-year-old man, committed suicide.
A 37-year-old man named Javier Velasco took his own life on the 19th of March in 2021.
• Thomas Earl Branson III, 35, died of a probable drug overdose on Apr. 19, 2021;
45-year-old Richard Blake, who had complained of being unwell before his death on 30 April 2021, was discovered dead.
In 2020, 60-year-old Hector Rodriguez succumbed to an asthma attack and died.
When a prisoner dialed for medical assistance but it was not provided in a timely manner, Jose Mejia Martinez, 34, lost his life on June 10, 2021.
Robert Jackson, 42, committed himself in his cell on June 30, 2021, and was discovered by a guard who had abandoned his position.
• On August 10, 2021, Brandon Rodriguez, age 25, committed suicide.
• On August 26, 2021, 58-year-old Segundo Guallpa took his own life.
On Sept. 7, 2021, Esias Johnson, 21, died in a suspected drug overdose;
• On September 19, 2021, 42-year-old Isa Abdul Karim passed away from COVID-19.
Stephan Khadu, 24, died on September 22, 2021, of an unidentified medical ailment;
• On October 15, 2021, Victor Mercado, 64, passed away from COVID-19.
An inquiry is ongoing into Malcolm Boatwright's death at the age of 28 on Dec. 11, 2021.
• The cause of death of William Brown, 55, is still being investigated.
A group of attorneys known as the Five Boro Defenders reads the names of those who have died recently as they appear in court for the first time. This is a way to respect the deceased, hoping that the judge would not give a needless death sentence but release the prisoner before them without bail to await his or her legal hearings, as they have done in the past.
They follow the footsteps of those who have died while serving time in this brutal prison. On Hart Island, the graves of the deceased are marked with wooden caskets. A few from the past nine years, however:
Two Rikers detainees who had been detained for parole infractions when they succumbed to COVID-19 in April 2020: • Michael Tyson, 53, and Raymond Rivera, 55;
While on suicide watch for Fabian Cruz, 35, he hung himself on New Year's Day, 2016.
Wickenson DeMaitre was first accused with disregarding Victor Woods' screams for aid, but the charges were eventually withdrawn; DeMaitre sued the City, saying because of his race he was put up to take the blame for Woods' death (that action was dismissed).
19-year-old Andy Henriquez, who died in 2014 after three months of being ignored by guards while imprisoned in an isolation cell, had been prescribed hand cream by a Corizon Health doctor.
For 15 hours after his arrest in 2013, guards thought Carlos Mercado was "dope sick" and withheld his diabetic medicine, which led to a $1.5 million compensation for his family two years later.
We have a bit of their tale for these guys who have died in Rikers. We are familiar with the names on their coffins and the circumstances of their demise. However, we have no idea who they were…. The names of so many more people who are still alive but wasting away in Rikers, but whose fate we do not yet know, will be added to that box of brutality and degradation.
It may be time for us to follow Vincent Maglione's lead. It is possible that we should be more interested in their tales. And perhaps we should not bury them at all in the mass prison graveyard in the first place.
Sources: The Aleph Institute, AP News, Brennan Center, Buzzfeed, CTV News, CBS News, The City.NYC, Correctional News, Counterpunch, Curbed, Daily News, The Guardian, Gotham Gazette, Gothamist, Inquest, The Intercept, The Marshall Project, NPR, NY1.com, New Republic, New York Focus, New York Post, New York Times, New Yorker, Queens Eagle, WCBS-TV, Rep. Jamie Raskin, Gov. Kathy Holchul, PLN