Leaving prison can be a dizzying experience, and trying to figure out what to do and how not to end up back there can be even more challenging. Hopefully, the following will give some guidance to figure out what you want to do after leaving prison. The following is a collection of various resources, including financial aid, free education, and grants. 
Understand Ban the Box Laws
The map below shows specific States. Along with that, two shades of blue are used to show which states have more stringent policies. The white states have no ban-the-box law whatsoever. The states you see in a dark blue show you that both the government and private entities cannot question you about your criminal history for applying for a job. 
Local Resources 
There are many programs that you can access that are locally based. A good place to start looking for these resources would be a state government website or offices, the County Government website or offices, the city government website or offices, and look at Local churches, temples, or any other religious organizations in your area. You may also want to check your local state and economic development agencies and organizations for resources on things like starting businesses getting free educational opportunities. 
If you go to this LINK, you can see each State's programs that assist felons with reentry.

 It's searchable by state. Helpforfelons.org Focuses on General re-entry into society, not necessarily starting a business. Dad said it has a wide range of tips to help you with everything from Leaf formation to getting educational loans.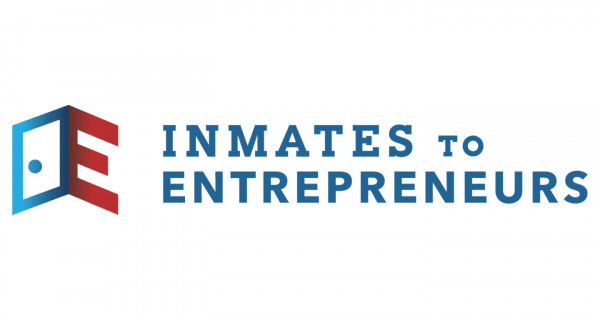 Starting a business as someone with no criminal history can be daunting. Doing it as a felon can be an even bigger challenge if you are a felon. This LINK will Give you a heads up with videos and information about some people who have been in your situation, and I have made the most out of it. 
You can use this LINK  to find specific business grants for the type of business idea you're looking for based on other factors like your nationality, heritage, or other characteristics like that. If you're interested in starting a nonprofit organization, you are in luck because this site has a ton of Grants specifically for nonprofit organizations.
My advice to you is before you start trying to apply for Grants is that you read this LINK  first. Half the battle in applying for a grant and successfully applying, making sure that you know the process and do everything you need to do when you need to do it. I'm not going to lie. There's a lot to this. However, at the end of the day, it is a valuable resource. 
The Small Business Association

 This is probably one of my favorite sites listed here. There is a wide range the resources available from the site, including but not limited to the small business association's microloan program what you can find at this LINK. 
Be warned, though, when you're applying for a loan through the Small Business Association. They do not directly make the loan to you; instead, they work with approved lenders and only guarantee a portion of the loan. Most Loans focus on amounts under $50,000, with the average loan being about $13,000. Besides microloans, they have a wide range of information available on the site. It's almost like a one-stop shop for any entrepreneur looking to start a business, run it efficiently, or learn about the ins and outs of managing a small business. 
Freelancer Marketplaces
There are many low to no cost sites that allow you to make money remotely, with your specific skill set. There are a ton of these, but some of the best are:
Freelancer best overall freelancer site 
 Founded in 2008, Freelancer is currently the largest online marketplace for freelance work, connecting over 45 million employers and freelancers from over 247 countries. We chose Freelancer as the best overall because it has the largest number of opportunities available, is open to everyone, and has no upfront costs when creating an account.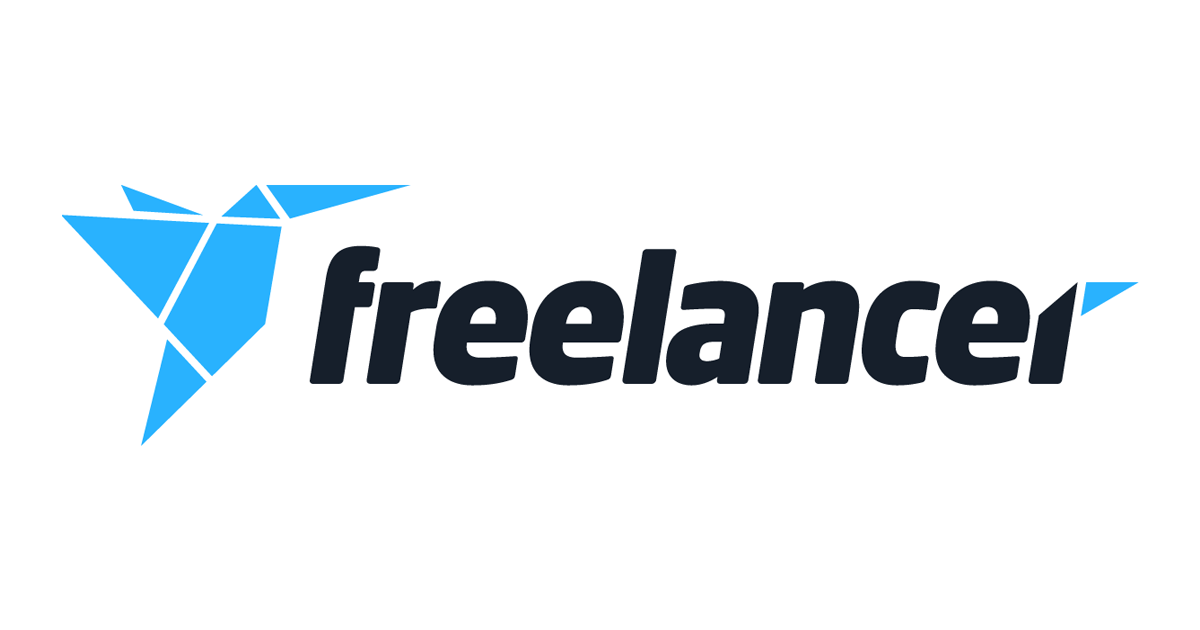 It's completely free to create a Freelancer account and complete your profile. Once your profile is filled out, you're free to search and pitch yourself for any opportunities. On Freelancer, you can search and apply to local and remote jobs in dozens of fields, such as accounting, architecture, design, human resources, content writing, social media marketing, sales, software development, and more. 
Even though Freelancer is free initially, the site does take a percentage of your earnings once a client accepts your proposal. The fee structure is as follows: 
Fixed-price projects: 10% fee or $5, whichever is more

Hourly projects: Flat 10% fee

Services: 20% fee

Account inactive for six months or more: $10 per month

Employer referral: No fee for any work you book with that client
Throughout each project, freelancers can communicate with clients through the platform and track hours, send invoices, and receive payments. 
Craigslist best for local jobs 
 Craigslist was founded in 1995 as an email newsletter. It was migrated to the web in 1996.2 Today; Craigslist serves 700 cities in over 70 countries. It remains one of the most visited sites in the U.S. We chose Craigslist as our top choice for local jobs because it lists dozens of freelance gigs in your local area that you may not find on other freelance job sites.
Craigslist lists jobs and gigs across dozens of categories, including but not limited to finance, marketing, general labor, domestic work, IT, education, writing and editing, and more. To apply to a job posting, respond to the listing with a courteous, professional email, or follow the instructions to apply through an external site, if applicable. 
You can certainly find amazing clients and opportunities on Craigslist, but be wary of fraudulent listings while searching. You can search for work outside of your immediate area by visiting other cities' Craigslist pages. You may find work outside your local area if the employer is willing to work with remote candidates. 
Upwork best second runner up to the freelancer 
 Upwork was originally founded in 1998 as Elance and now boasts over 16 million freelancers and over five million clients. Although Upwork tends to have higher-quality gigs than Freelancer, we chose it as our runner-up because it lists fewer opportunities and is more difficult to get started with. 
Creating a profile on Upwork is completely free. You can populate your profile with your rates, work samples, resume, case studies, and personal statement to get started. Unlike Freelancer, Upwork needs to approve your profile to join the platform before you can start applying for projects. Upwork caters to dozens of industries, including but not limited to consulting, customer service, data science, engineering, marketing, IT, translation, and web development. If Upwork determines that your skillset does not meet their standards or the market is too saturated, your application to join may be rejected. If approved, you can search Upwork for relevant projects and start bidding. 
After you book a client through Upwork, you'll use the platform to communicate with them, send invoices, track billable hours, and get paid. Like Freelancer, Upwork has no up-front costs but takes a percentage of your earnings once you successfully book a client. Upwork's fee structure is as follows: 
20% for the first $500 billed to a client

10% for lifetime billings with a client between $500.01 and $10,000

5% for lifetime billings with a client that exceed $10,000
FlexJobs best remote jobs
 FlexJobs was created in 2007 to respond to the lack of a centralized place to find legitimate work-from-home opportunities. Since then, it has grown to become the largest site for hand-screened remote jobs, with nearly 25,000 active listings from over 5,000 companies worldwide. We chose FlexJobs as the best site for remote freelance jobs because of its commitment to researching and vetting every listing to ensure members have access to the best possible opportunities. 
FlexJobs uses the proceeds from its membership fees to fund its extensive vetting process. As a result, its members have access to a scam-free, up-to-date database of freelance opportunities across over 50 industries. Members also get exclusive discounts and deals on products and services like Intuit QuickBooks, Dell laptops, and career coaching.
FlexJobs charges $6.95 for a one-week trial, $14.95 for a one-month membership, $29.95 for a three-month membership, and $49.95 for a yearlong membership to apply for jobs and unlock member savings. 
Linkedin Profinder Best for Networking
 LinkedIn was founded in 2003 and is now the world's largest professional networking platform, with over 690 million registered users. The company launched its freelance hub, LinkedIn ProFinder, in 2015 to help connect its freelance members to quality leads and opportunities. We chose it as the best site for networking because freelancers can connect directly with recruiters and other business owners to find opportunities and build their professional networks. 
LinkedIn ProFinder caters to freelancers in several areas, including consulting, coaching, editing, graphic design, marketing, real estate, photography, software development, and more. Before you look for clients through LinkedIn ProFinder, you'll need to ensure that your LinkedIn profile is complete since ProFinder will direct any potential clients to your LinkedIn profile. Like Upwork, LinkedIn must approve your application to join as a ProFinder freelancer. Once accepted, you'll receive email alerts about potential clients looking for someone with your skills and expertise. You can respond with a proposal and finalize all details through the platform.
Your first 10 proposals are free. After you've sent 10 proposals, you'll need to buy a Premium Business subscription for $59.99 per month, or $179.97 per year. With a Premium Business subscription, you can send an unlimited number of proposals. 
TaskRabbit Best for non-digital jobs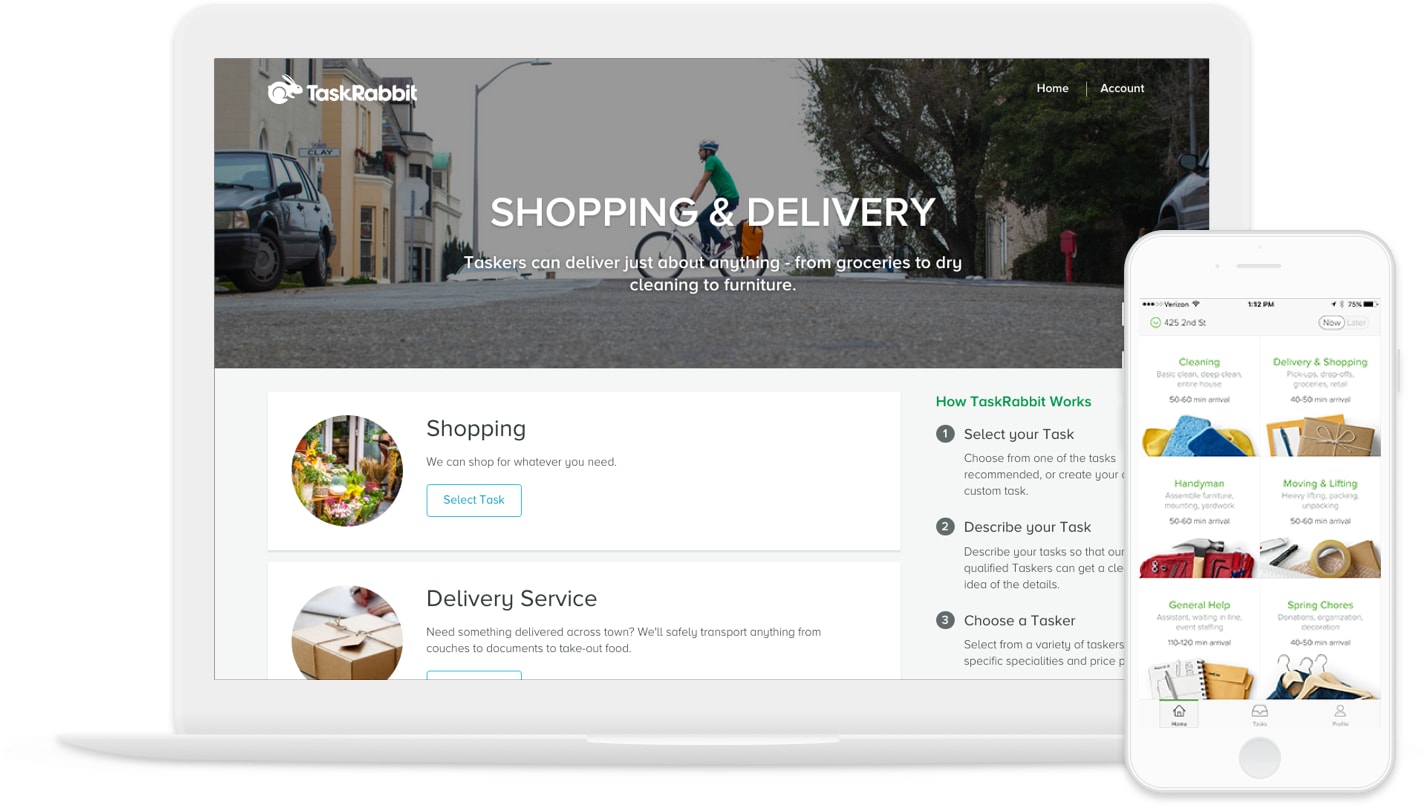 Not every freelance job requires a laptop. Since 2008, TaskRabbit has connected people with freelancers who help out with odd jobs like shopping, plumbing, assembling furniture, moving, and more. We chose it as the best site for non-digital jobs since it specifically caters to those with non-digital skillsets.
To book jobs through TaskRabbit, you must create a profile and list all of the task categories you feel comfortable completing, along with your rate. After you've completed your profile, you need to pass background and ID checks. Once your background check has cleared, you also have to attend an onboarding orientation session, which costs $25. 
As a "Tasker," you'll receive alerts about nearby jobs by downloading TaskRabbit's mobile app and turning on push notifications. You can choose which ones you're interested in completing and communicate directly with the client on the details and scope of work. Once the work has been completed, you can submit an invoice to your client directly through the platform. Like Upwork and Fiverr, your TaskRabbit clients can leave you ratings and reviews based on your performance. If you plan to use TaskRabbit to find gigs regularly, positive reviews can help boost your visibility on the platform and land you repeat clients. 
WorkingNotWorking Best for Creatives
 Working Not Working (WNW) was founded in 2011 with the mission to connect creative talent to the most innovative companies, including Apple, Google, Airbnb, Facebook, and Nike. We chose WNW as the best site for finding creative freelance jobs because of its high-quality listings and freelance-friendly features. 
WNW doubles as a resume site and job board. To apply for jobs and display your portfolio and work history, you'll need to complete a detailed profile highlighting your past work experiences and links to any external portfolios. Once complete, you'll be able to apply for jobs on the "All Jobs" tab. When you "favorite" a job by clicking the star icon, the employer listed can see that you're interested in working for their company. Like LinkedIn, companies actively recruiting through the WNW can also send you a message directly if they feel your profile matches their needs. WNW is completely free for freelancers; they don't charge any membership fees or take commissions for work found through their platform. 
FreelanceWrittingGigs (FWG) Best for freelance writers gigs 
What started as a blog and portfolio site for writer Deb Ng eventually became Freelance Writing Gigs (FWG), an aggregator that curates the best freelance writing jobs across the web. We picked FWG as the best place to find freelance writing jobs because, like FlexJobs, its moderators thoughtfully sift through hundreds of opportunities and update the site daily with quality listings. 
FWG is more of a traditional job website in that you don't need to create proposals or bid on opportunities. Browse through the job board or run a search based on job title, location, or category. FWG posts content writing, grant writing, copywriting, editing, and essay writing jobs across all industries and is completely free to use. FWG also maintains an affiliate relationship with FlexJobs and offers 30% off their paid memberships with their promo code. 
Guru Best for experienced freelancers
 Guru was founded in 1998 to connect companies with quality freelancers. Today, Guru serves 800,000 employers, has paid $250 million to freelancers across the globe, and boasts an impressive 99% client satisfaction rate. We chose Guru as the best site for experienced freelancers because it specifically caters to experienced professionals rather than entry-level job seekers. 
Guru caters to freelancers in eight main areas: administration, business and finance, engineering and architecture, design, sales and marketing, programming, writing and translation, and legal. After you've completed your profile on Guru, you can browse through job listings or use the platform's Top Match and Good Match filters to find clients who are likely to be a good fit. When you find a listing that matches your interest and skill set, you can submit a bid for it. You can also work on projects with other freelancers through Guru's virtual WorkRooms feature. Like many other freelance job sites we reviewed, freelancers use Guru's platform to communicate with clients, draft contracts, send invoices, and get paid. 
It's free to make a profile on Guru, but the platform sells tiered membership packages to help boost your rankings in search, send messages to clients before bidding on a project, and up the number of jobs you can bid for. Guru's paid plans are as follows: 
Basic Plan:
Free

10 bids per month

9% fee taken from every invoice
Basic+ Plan: 
$11.95 per month

50 bids per month

9% fee taken from every invoice
Professional Plan:
$29.95 per month

50 bids per month

7% fee taken from every invoice
Business Plan: 
$33.95 per month

50 bids per month

6% fee taken from every invoice
Executive Plan: 
$49.95 per month

50 bids per month

5% fee taken from every invoice

Amazon Mechanical Turk (MTurk) Best for Microjobs Amazon Mechanical Turk
Amazon Mechanical Turk (MTurk) is a crowdsourcing marketplace enabling individuals and businesses (known as Requesters) to engage a 24/7, globally distributed workforce (known as Workers) to perform tasks. Workers use the MTurk website to find assignments to work on, submit responses, and manage their accounts.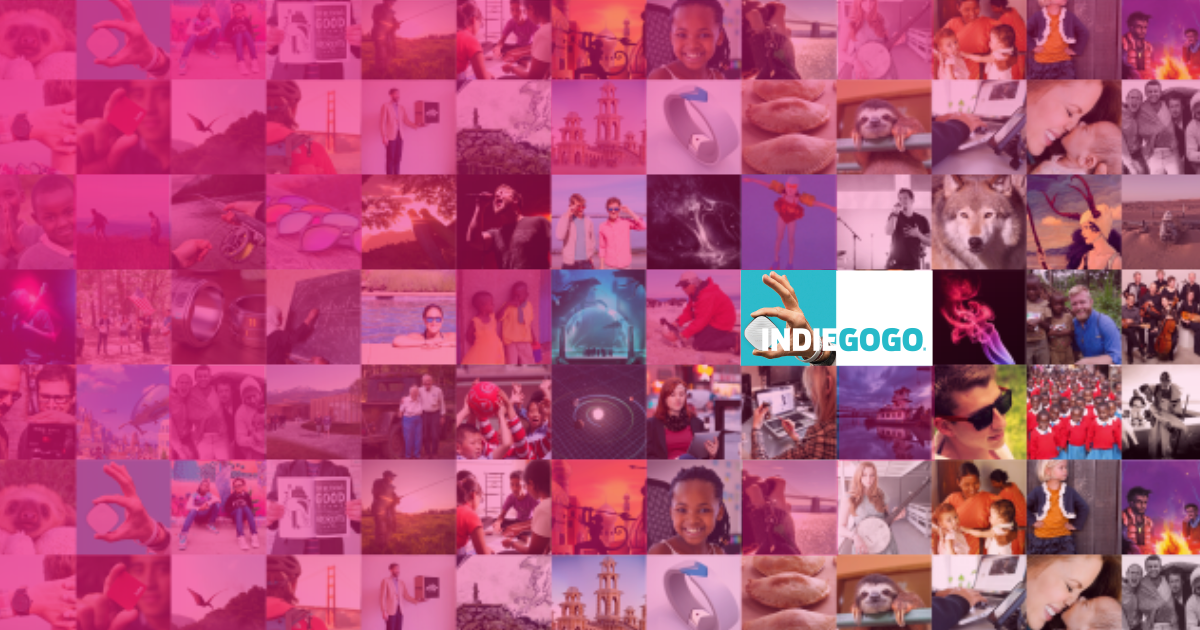 This crowdfunding website can help you get financing to bring new product ideas or inventions to life. The site provides support from experts in all aspects of launching and managing your crowdfunding campaign and can also connect you with design, prototyping, and retail partners to help take your product to market.
Small Business Development Centers (SBDCs)

The Association of Small Business Development Centers is a nationwide nonprofit network that assists business owners and people who want to start businesses. In most cases, SBDCs are connected with local colleges and universities.
SBDCs provide free advice and counseling from business experts such as attorneys, accountants, and marketing professionals. They also host networking events, seminars, and webinars to help people start and grow small businesses.
With more than 300 chapters nationwide, SCORE has been helping people start and grow businesses for more than 50 years. Professionals, current entrepreneurs, and former business owners serve as SCORE mentors, giving startups and business owners free consulting and advice.
Visit the website to find the SCORE chapter nearest you or get mentoring online. The site offers a wide range of resources, including online courses, templates, articles, webinars, and more.
This site offers a wide range of free courses. You can get a certificate once the course is completed for a small fee. Alternatively, you can also apply for financial aid from the site and get the certification for free. You can do the course on your own time. Certifications, although numerous, include ones from certified Google instructors. This site is worth a look.
Khan Academy offers practice exercises, instructional videos, and a personalized learning dashboard that empower learners to study at their own pace in and outside of the classroom. We tackle math, science, computing, history, art history, economics, and more, including K-14 and test preparation (SAT, Praxis, LSAT) content. We focus on skill mastery to help learners establish strong foundations, so there's no limit to what they can learn next!
Want to learn how to code for free with an interactive environment? This is the spot for you. Classes range from data science, programming, and much much more. This is very entertaining and educational at the same time.