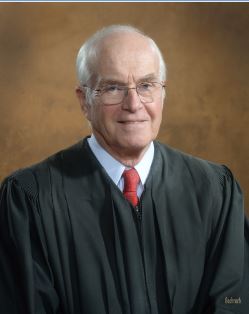 Prosecutors claimed that a former casino executive, who was one of just two parents tried for their roles in the widespread college admissions bribery scheme, received the case's harshest punishment to date on Wednesday: one year and one day.
Judge Nathaniel Gorton in Boston federal court sentenced Gamal Abdelaziz to two years of supervised release, 400 hours of community service, and a $250,000 fine.
After the sentence was handed down, Abdelaziz remained silent. However, in court, he apologized to his loved ones and begged the judge for mercy. Legal counsel for Kelly intends to appeal and "vindicate" him.
The Casino Executive's Daughter
His daughter didn't make her high school varsity basketball team, but he spent $300,000 to get her into the University of Southern California as a basketball recruit, according to prosecutors. He was found guilty in October of conspiracy to commit fraud and bribery and sentenced to prison.
Attorneys for Abdelaziz asked for a four-month jail sentence in court documents filed ahead of Wednesday's sentencing. A heavier sentence should not be imposed on their client because he chose to contest the accusations in court, they said.
Former Staples Inc. Executive John Wilson is the other parent and will be sentenced later this month after he was convicted in October.
But prosecutors wanted 14 months in jail for Abdelaziz, noting that the former Wynn Resorts executive had not accepted responsibility for his acts….
One of the many defendants in the conspiracy who has previously admitted guilt and served time has now been sentenced to prison term. Felicity Huffman, star of "Desperate Housewives," was sentenced to 14 days in jail. In addition to a two-month term for Lori Loughlin, fashion designer Mossimo Giannulli received a five-month imprisonment.
Over the course of an investigation called "Operation Varsity Blues," officials arrested more than 60 people, including Abdelaziz, including sports coaches from Georgetown and Yale.
Originally from Egypt, Abdelaziz stated he had no knowledge that the admissions consultant he engaged with, Rick Singer, was using the money as bribes and inflating his daughter's athletic credentials in order to get her into college.
In an effort to prove Abdelaziz's involvement in the scam, prosecutors used covertly recorded phone discussions between Singer and Abdelaziz.
Source: Salem News