Finally, the DOJ has put out a policy on the use of First Step Act Credits. According to new guidelines announced by the US Justice Department on Thursday, federal offenders who complete recidivism-reduction programs will be eligible for early release. Of course, good luck finding them in the BOP. They will do everything to ensure that people cannot collect on them. The guidelines, which Congress imposed in a 2018 federal law known as the First Step Act, enable offenders to earn 10 to 15 days of "time credits" for every 30 days of participation in specific federal Bureau of Prisons programs or activities (BOP).
They can qualify for early release into halfway homes or home confinement if they acquire those credits. In some situations, offenders may be able to earn up to 12 months of credit toward supervised release.
The new regulation will be retroactive, allowing offenders to gain credits for earlier participation in programs since the First Step Act was signed into law on December 21, 2018. The fact that it is going to be retroactive is huge. I see a ton of pushback from case managers already, then the inevitable 6 months or so process of Administrative Remedies. In the future, I think we will see quite a few cases in federal courts regarding this issue.
Federal defenders chastised the Justice Department for its first recommendation on applying the federal time credits regulation.
According to the report, the Bureau of Prisons' menu of offered programs is too narrow. The amount of hours necessary to complete them makes earning credits too difficult for convicts. Or rather that the BOP MAKES it too difficult or impossible for them (the inmates) to get the credits.
"The math speaks for itself," federal defenders wrote in a January 2021 letter to the bureau. "It would take 219 weeks, or over 4 years to earn a full year of credit under the BOP's proposed rule." That's a best-case scenario.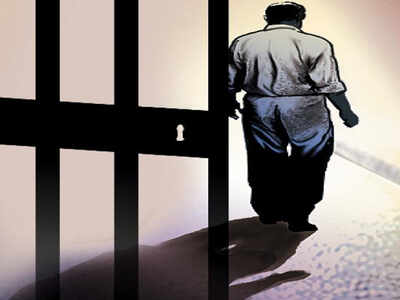 The new finalized regulation on Thursday was praised by criminal justice activists who campaigned to passage the First Step Act, who said it is now under what Congress intended. It's about time. It only took getting a bill into both the house and senate (First Step Implementation Act) to get the BOP to do something. Implementation was (under the FSA – First Step Act) supposed to be DONE by now, not started.
It is a cause for celebration, though. Now we just have to see how the BOP will try to manipulate things to worm out of giving the credits (things like not offering classes or writing nonsensical disciplinary citations, aka shots to strip inmates of them).
The BOP will try to get out of this by various means such as: saying that you only get credits for the classes that your case manager recommends, every team, which limits you, but much of the time those classes were not even available among many other methods. It's a win though getting the FSA Credits implemented. Now comes the next step, getting the BOP to actually do it!