A week ago, three members of Congress called for an immediate federal investigation into violence and abuse at  USP Thomson, prompted by a Marshall Project/NPR report from two days before.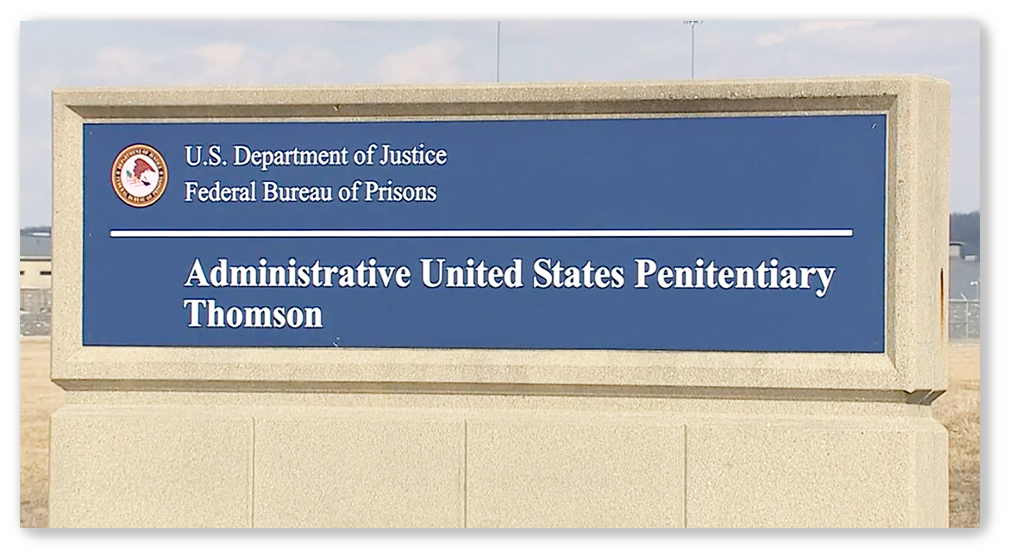 Yesterday, the Dept. of Justice Inspector General launched an investigation into Thomson, based on the news report's details of inmate deaths and alleged Bureau of Prisons staff abuses.
Sens. Richard Durbin and Tammy Duckworth, and Rep Cheri Bustos (all D-IL), wrote in last week's letter to DOJ Inspector General Michael Horowitz that it was "imperative" he look into allegations that
• Staff purposely stoked tensions between cellmates and intentionally paired men whom they knew would attack each other;
• Staff encouraged assaults against sex offenders and informants and falsely told inmates that a particular person was a sex offender, resulting in repeated physical and sexual assaults;
• Abusive shackling leaving scars known as "the Thomson tattoo," including use of a room known as "the dungeon," where men would lie shackled to a bed for hours without food or water;
• abusive behavior towards incarcerated persons after the SMU was transferred to USP Thomson;
• The highest rate of pepper-spray usage in the BOP; and
• Staff laughing and joking at a Jewish inmate as he lay dying in a hospital following an assault after staff placed him in a recreation cage with white supremacists.
The letter said, "If these reports prove accurate, they describe conduct that would almost certainly contravene numerous BOP policies, as well as infringing the civil rights of individuals in BOP custody and possibly violating federal criminal statutes."
Yesterday, AFGE Local 4070 President Jon Zumkehr said in a released statement, "We fully support the investigation into the allegations into USP Thomson and we have also invited Sen. Durbin and Sen. Duckworth to visit USP Thomson." No doubt Thomson staff also enthusiastically anticipates root canal procedures performed without anesthetic.
Back in May 2020, the union complained that a staff shortage at Thomson was resulting in unsafe working conditions as the BOP used augmentation – assigning non-custody workers like nurses, psychologists and cooks to fill in as correctional officers – to address the employee shortage. WQAD-TV reported that over 2,000 overtime shifts were being authorized every month just to keep up with daily prison functions.
In a speech on the Senate floor yesterday, Durbin – who is chairman of the Senate Judiciary Committee – promised a Committee hearing in the next few weeks on BOP oversight, including the continued overuse of solitary confinement and restricted housing in federal prison facilities such as USP Thomson. Currently, he said, about 7.8% of BOP inmates are housed in a form of restricted housing.
"We need answers from the Biden Administration on the failure to reduce the use of restricted housing," Durbin said, "and we will discuss what BOP must do to address the staffing crisis that has contributed to this disastrous situation."
Durbin also renewed his call for the immediate replacement of BOP Director Michael Carvajal, who announced his retirement months ago but is staying on until a replacement is named.
WQAD-TV, Justice Department Inspector General launches investigation into USP Thomson (June 9, 2022)
Press release, Durbin Slams BOP Mismanagement, Allegations Of Abuse At USP Thomson (June 9, 2022)
Sen. Durbin, Letter to DOJ Inspector General (June 1, 2022)
NPR, Lawmakers call for probe into deadly federal prison (June 2, 2022)