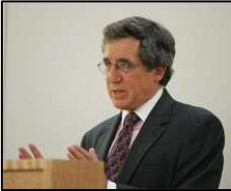 A Manhattan federal court determined last week that a man who pleaded guilty to distributing crack cocaine should be released from two federal prisons because of overcrowding, staffing challenges, and safety concerns.
"Exceptional reasons" was mentioned by U.S. District Judge Sidney Stein of the Southern District of New York to avoid detaining Dwight Boyd before to his scheduled sentence in April at the Metropolitan Detention Center in Brooklyn and the Essex County Correctional Facility in New Jersey.
the Metropolitan Correctional Center, where alleged New York sex trafficker Jeffrey Epstein died in custody in August of this year, was shutting its doors on February 3rd It was reported in August by the Justice Department that the MCC would be shutting down, and the facility's final prisoners were released earlier this fall.
Overcrowding at the MDC in Brooklyn, which has taken in most of Manhattan's more than 200 inmates, has worsened as a result of the shift. In the meanwhile, conditions at the Essex prison, which has seen an inflow of detainees as a result of the closing of a nearby jail in Union County, have not improved.
The only two institutions in the Southern District that keep inmates who are detained before sentence are the MDC and Essex, in Stein's judgment.
As Stein pointed out, both facilities were still dealing with the aftermath of the COVID-19 outbreak and had halted any visits from attorneys and family members pending further notification. Staffing concerns, quarantines, and continual security lockdowns "have hamstrung" the prisons, Stein said, making it "impossible for attorneys to visit their clients to prepare strategy, including, in the case of Boyd, for sentencing." Stein.
"Because attorneys cannot visit their clients in person, the demand for attorney-client phone calls has substantially increased and attorneys have repeatedly reported to this court the difficulty of arranging for extended private telephone calls with their clients to prepare for upcoming conferences, pleas, trials, and sentencings," Stein said.
It was determined that Boyd, who had been freed on a $250,000 bail prior to his guilty plea, would not pose a threat before he was sentenced, by "clear and convincing evidence," according to the judge.
According to the opinion, Boyd has been living with his mother for six months and was under "stringent" restrictions, including home detention, electronic monitoring, drug testing and limited travel. Stein revealed that he was a member of a union and studying for his GED at the same time.
Therefore, the government's request to return Boyd to custody at this time has been refused for "exceptional" grounds, the court wrote.
Boyd will be sentenced on one count of conspiracy to distribute and possessing with the intent to distribute crack cocaine on April 24 at the earliest.
Source: Law.com