A growing number of prisoners incarcerated at the Federal Correctional Institute in Danbury are testing positive for COVID-19, prompting requests for an investigation into charges that they aren't getting sufficient care. That said, anyone who has ever been in federal prison (even as a visitor) can tell you right off the bat that no one gets "sufficient care".
FCI Danbury had 89 inmates who tested positive for COVID-19 yesterday, the fifth-highest number of federal prisons. 14 of its employees have tested positive, according to the agency's website. The jail is a federal low-security facility with a low-security satellite prison and a minimum-security satellite camp. That said, today, the statistics on the BOP's site state that there are 99 infected inmates and 18 staff, along with one death.
According to Sarah Russell, head of the Quinnipiac University School of Law Legal Clinic and a Quinnipiac law professor representing the jailed people, the facility's auditorium has just 20 mattresses, one toilet, and two portable showers for the 80 males being confined there. She stated that the males do not have access to a phone, but they do have access to email. Staff allegedly informed the guys that they were attempting to obtain additional beds from another institution. Which more than likely is just a platitude to keep them from writing up (or formally complaining) about it.
"The latest information I have coming out of the men's facility is just really large numbers of people testing positive," Russell added. She said she thinks the number of positive cases listed on the BOP website is likely an undercount, and I agree.
"COVID-19 transmission rates among staff and inmates in the BOP's correctional institutions generally mirror those found in local communities," the bureau said in a statement. The only people in the "community" are the staff, so essentially, the BOP is admitting the fact that their staff is the ones who are responsible for infecting the inmates.
"The BOP is using critical testing tools to help mitigate the spread of the virus and continues to provide testing for COVID-19 symptomatic inmates, as well as mass testing or serial testing when indicated, as recommended by the Centers for Disease Control and Prevention (CDC)." What are these "critical testing tools" and why did they not explain that more in-depth? Well, they are lockdowns. Punitive forms of punishment for the people in their care and custody, who,o in all actuality,y did nothing wrong to deserve such treatment. It further isolates and cuts them off from society and family, many of whom have not had a visit in well over a year at this point. The BOP follows nobody's lead. That includes the CDC and Congress (yes, even when they pass a law, like their failure to implement the First Step Act credits, resulting in Congress making another law, the First Step Implementation Act).
A 46-year-old Rhode Island woman in the jail has sued FCI Danbury and the warden, alleging that the facility failed to take COVID-19 safeguards and requesting that she be released to home confinement due to her medical condition, which she claims prevents her from receiving the COVID-19 vaccination. The Bureau of Prisons has stated that it will not comment on ongoing lawsuits. But, it will transfer him once she has finished the 6-month administrative remedy process. So, when she does finally get to court, the case is ruled moot.
On Monday, Senator Richard Blumenthal, D-Conn., and his colleagues demanded a probe into reports that the facility violated COVID-19 isolation requirements. Blumenthal said he had received further information on "questionable" quarantine protocols by Thursday at the men's facility. Hopefully, Senator Blumenthal does this and does not simply use the BOP's negligence as a political platform.
COVID-19 testing was not done in Units D, F, H, L, and M in the men's jail until Thursday, according to Russell, and all five units reported positive instances at that time.
Before being tested, some of the guys from Unit F had been sent to work in the kitchen, which feeds meals to the whole men's jail. Some of the males tested positive afterward, according to Russell. They were sent to do this so that the staff did not make the meal. This is what the BOP does.
She also received word that more women were being brought into the facility after the lockdown began on December 28. Still, she has had limited access to information from the women's camp due to their lack of access to email and phone calls since the lockdown began. According to Russell's emails, at least four women have tested positive in the women's satellite jail thus far.
Due to the COVID-19 epidemic, the institution is operating at "level three," which entails the agency's strictest restrictions, such as facial coverings and social separation, along with restricted access to phones, emails, and visits, in addition to forcibly ensuring that inmates stay "in their bunks" or cells, under threat of being brought to SHU, or solitary confinement, where,e like in most facilities, the most COVID-19 sick are kept until they either die or get better.
"Right now, we have more questions than answers, and the questions are deeply serious, Blumenthal said. I would note that you will continue to Sen. Blumenthal because the BOP will only give the answers that make it look good. This is how they work.
According to Blumenthal, senators will continue to press the US Attorney General for answers. He talked with Murphy and Hayes on Friday, but no more action has been reported as of yet.
Throughout the week, the US Attorney General's office did not respond to requests for comment, most likely because the BOP was not giving them any additional information that they could pass on.
Danbury's health director, Kara Prunty, said she had not explicitly discussed the epidemic with the prison's officials but was aware of the problem and had spoken with and met with the institution, which is great. Am I sure that will change everything and cause the BOP to stop being negligent….right?
Despite the epidemic, the prison currently has a greater population than it had at the outset of the pandemic, with 1,103 inmates. According to Russell and the BOP dashboard, the men's prison went from 728 in April 2020 to 648 in September and is currently up to 897.
The growth in the male population, according to Russell, is "particularly striking."
According to Shaun Boylan, an FCI Danbury employee and executive vice president of AFGE Local 1661, the agency sends additional offenders to the institution.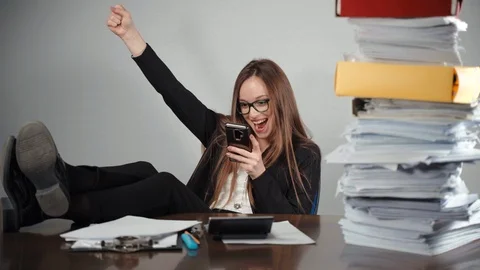 Lack of medical care and a staffing deficit
During this COVID-19 wave, staffing shortages have had a more significant impact than merely overworked, burned-out personnel at the facility: the workforce is taking COVID-19 to work with them, according to Boylan.
Those reporting to work at FCI Danbury are testing positive as the Danbury area experiences record-high levels of COVID-19 infection this week, and testing remains tough to come by. Keep in mind that this testing is not mandatory.
The agency gave two weeks of administrative leave during the epidemic, but that policy has now been discontinued, and staff is reporting to work unwell, according to Boylan.
In December, union members staged a demonstration, urging Congress to alleviate the staffing shortages. That said, these same people are responsible for not implementing things like the First Step Act credit. It's funny how now, even tho they directly contradict the law themselves. They want Congress to act.
"People are at the point now where they're so burnt out — and that's the best way to put it — they're like, 'You know what? I'm going to take my chances, because I don't have time. I can't afford to take leave without pay,'" Boylan said.
"I know this is happening, I hear the coughs," he added.
Furthermore, according to Boylan, staff members have had trouble obtaining protective N95 masks and sufficient testing, which they must obtain outside of the institution and which can take days to return. It only takes a day or so, but why spend your money? Also, if it does take "days,s," why not order them ahead of time? It's a pretty easy fix if you have an IQ north of 80. The union was told that in isolation units (a nice term for solitary confinement, and it's no different for someone who is sick than it is for someone who broke an institutional rule;  the staff will treat you no differently), where individuals who test positive are held, they may only wear surgical masks.
Staffing problems, according to Boylan, included "bureau-wide" challenges with keeping vital medical personnel such as nurses, physicians, and emergency medical technicians. This has prompted lawmakers to be concerned during a COVID epidemic. But a solution does exist! The BOP can give people home confinement. They are hesitant to do that because,e at the end of the day,y the inmate, their source of revenue. If they did their jobs, most camps, along with lo- security facilities, would be empty right now (keep in mind that Danbury is a low and minimum security facility).
The BOP chooses not to release people, putting them in harm's way.
It's intentional and profit-driven. Make no mistake about it.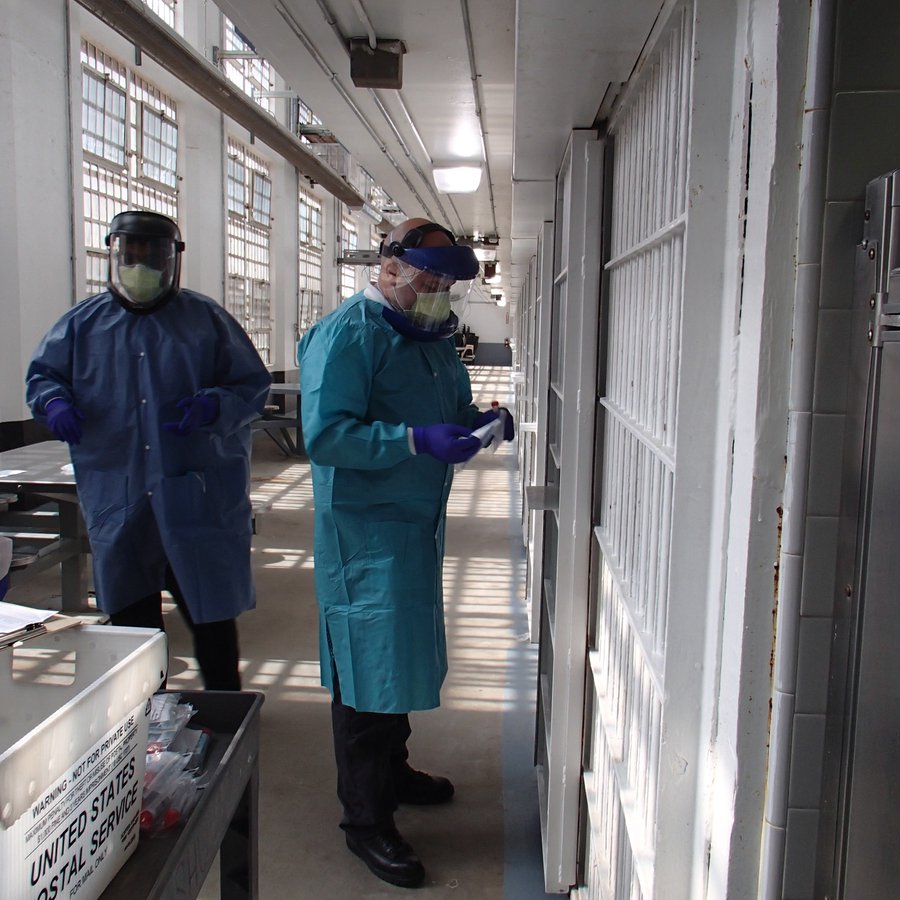 COVID-19 and Caring for the ill
Blumenthal has heard reports of just one physician on staff to serve the entire facility for many months.
"There's no way that the regular medical staff at that facility can address the current outbreak," he said. "Throughout the pandemic, the medical department has reportedly been severely understaffed and has been unable to respond appropriately to urgent medical issues, even when there is no outbreak."
The Bureau of Prisons stated that Danbury's facility has an "ample number" of trained medical personnel providing "essential medical, dental, and mental health" services. To them,m "ample" is accomplished when their plan is served to full capacity.
see the It seems specialty. "All inmates have daily and regular access to medical care and appointments, and medical staff conduct daily rounds throughout each facility," the statement read. You can fill out a cop-out and ask to see medical staff. I am sure they will come by at some point and likely tell you that you are faking it. Seems to be a BOP specialty. According to Boylan, the  COVID-19 Response for the people held at FCI Danbury is better this time around than the last time an epidemic occurred. What did they do, sweep the floors in solitary?
On the other hand, Russell expressed grave worry regarding the inmate's access to medical treatment and proper monitoring for people in isolation due to COVID-19. Proper monitoring for people in isolation is sticking them in a cell and walking away.
"During past outbreaks at FCI Danbury, there were major lapses in care for people sick with COVID-19," she said. And, that same thing is happening to this day not only at Danbury but also at all BOPfacilitiess. This is not specific to Danbury in any way.
A way forward
Following the resignation of Bureau of Prisons Director Michael Carvajal this week, Blumenthal said he's focused on ensuring new leadership sets more rigorous COVID-19 oversight for federal correctional facilities. He must be a powerful man given that the BOP does not even listen to Congress, let's see what he actually gets accomplished though. Things did not get like this overnight.
"I'm not only hopeful, I'm insistent," he said. "I will be asking tough questions during the confirmation process."
Legislators have chastised Carvajal for the CDC's reaction to COVID-19 outbreaks in healthcare facilities during the last two years. According to Boylan, FCI Danbury is under new leadership. FCI Elkton, another low-security federal men's prison in Ohio, has a new warden. Boylan stated that she had been in contact with the union. A good question to ask would be: What happened to the old wardens?"They were given charge of another facility, or now they work in a  region where they dictate policy not only for one prison but rather for multiple prisons.
"This issue, it's really a system wide issue," Blumenthal said. "If there are inadequate practices at FCI Danbury, the same is likely happening elsewhere around the country."
At least Sen. Blumenthal got that part right.