The Offense
LCJ guards were sued in Illinois for using excessive force by tasering an unresisting prisoner, and a settlement was reached on June 30, 2021, after the jail was sued for using excessive force.
On December 31, 2015, a fire sprinkler head was broken in the cell of Christopher Davis, a convicted criminal who was being held in the Administrative Segregation Unit (ASU) at the Los Angeles County Jail for disciplinary offenses. Davis was being held in the ASU for disciplinary infractions, or additional offenses committed in the jail.
Davis' cell was entered by police officers Andrew Keeley and Richard D. Leginza, who instructed him to keep his face pushed against the wall as they placed him in handcuffs.
When Davis arrived at ASU, security personnel led him out of the building. In a lawsuit he later filed, he claimed that as they reached the door, Keeley "physically slammed the handcuffed Mr. Davis into the wall" without warning or provocation.
When the unit's door opened, he yelled "stop resisting," despite the fact that Davis was still forced against the wall and neither moving or resisting, according to Keeley, who stated Davis was not resisting. Davis was taken out of the unit by another security guard when Keeley's screaming could be heard in the background. His back was turned by a swarm of 6 to 10 soldiers, and he was pinned against the door that led to the exit.
Leginza then zapped Davis in the face with his Taser. Davis was ordered to get to his feet by Keeley. However, because the Taser had done its job and shocked the prisoner, he was unable to cooperate with the officers. He then carried Davis across the floor on his knees until another cop yelled "hold on let him stand up," at which point Davis was released from his captivity.
Davis was shocked twice by the officer's Taser at this point, despite the fact that he was not resisting. Lezinga's allegation states that the prisoner "screamed in agony from the electrical shock" and was in "severe discomfort" as a result of the incident. Another guard who intervened and asked Keeley to leave Davis alone gave her the advice she needed.
Legal action by Davis
Davis filed a complaint in federal court in the Northern District of Illinois on May 4, 2018, alleging that the guards violated his 14th Amendment right to due process by using excessive force. The case was filed in the Northern District of Illinois. In the case, Davis was reportedly tasered on March 24, 2016, while being restrained by two other LCJ guards, and his treatment was part of a pattern and practice of excessive force against inmates imprisoned at LCJ, the lawsuit claims.
Davis was shocked with a second Taser when Keeley and Lezinga said he was resisting arrest, leading them to believe that the initial Taser shock had not been administered properly. They also fought for qualified immunity and summary judgment, which were both granted to them.
Davis' claims of constitutional rights breaches based on the shove Keeley gave him and the first zap from Leginza's Taser were dismissed by the Court because Davis could be heard ridiculing his officers, "You ain't strong," as evidenced by the video, according to the Court.
When Leginza deployed his Taser a second time, however, the video evidence was ambiguous as to whether Davis was still resisting at the time. Upon being told to stop resisting by the guards, the prisoner responds, "How the fuck was I resisting on my knees?" in his recorded reaction.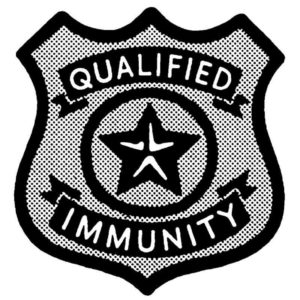 Unless the guards were awarded qualified immunity, the Court had no choice but to accept Davis' version of events and rule in his favor on that portion of his claim that involved the guards. Because the Seventh Circuit had already determined that using a Taser on a prisoner who was not resisting violated the Constitution, Davis was lucky that the guard's claim to qualified immunity had been rejected.
Davis' claim that Leginza's Taser was used on him for the second time in violation of his rights was upheld by the Court on March 29, 2021, according to the Court's decision. Their deal includes a second case that was brought against the two guards who Tasered him in March 2016, and they were able to reach an agreement rather quickly.
Davis was represented in both suits by attorneys Tonya G. Newman and Gregory G. Forfa of the Chicago firm of Neal, Gerber & Eisenberg.
See: Davis v. Leginza, 2021 U.S. Dist. LEXIS 58744 (N.D. Ill.)
and Davis v. Abdeljaber, 2021 U.S. Dist. LEXIS 58943 (N.D. Ill.).
Source: PLN