Prison corruption is rampant and not just in the BOP.
It wasn't until Brant Daniel found himself in one of California's most dangerous and corrupt institutions, the California State Prison (CSP) near Sacramento, sometimes known as New Folsom, that he realized he'd gotten himself into serious difficulty.
Since Daniel is a member of the Aryan Brotherhood prison gang and is likely facing the death penalty for the October 2016 murder of fellow prisoner Zachary Scott at the Salinas Valley State prison, he has had plenty of experience dealing with law enforcement and insurgents. Daniel's attorneys, John Balazs and Timothy Warriner, have petitioned a federal court to transfer him to a different jail in order to ensure his safety and well-being.
California Department of Corrections and Rehabilitation (CDCR) guards have reportedly harassed him and even planted a knife in his cell.
CSP Sacramento A guard speaks out
The attorneys also say that two guards made responses to notes from Daniel, acknowledging that they were able to listen in on his private phone calls with counsel, according to court documents filed on December 28, 2021. It is the third attempt in a year to have Daniel removed from CSP-Sacramento, following court filings in January 2021 alleging that "rogue" guards "have planted weapons and drugs in inmates' cells in order to obtain more overtime, have spread false rumors and relayed confidential information from inmates' files to other inmates in violation of CDCR policy, and on at least two occasions have been directly involved in the killing of a CSP-Sacramento inmate." Daniel
CSP-Sacramento has a staff of 2,500 people and can accommodate around 2,200 inmates. It is a security-level 4 institution, the highest classification available in the California prison classification system, and it houses some of the state's most aggressive and dangerous inmates, as well as patients who are too mentally ill to be kept in mental hospitals due to their hazardous nature.
Daniel is one of several Aryan Brotherhood members being held in the prison on charges stemming from a June 2019 racketeering indictment against the group. Daniel is one of numerous Aryan Brotherhood members being held at the jail. Prisoner assaults against guards, on the other hand, are widespread, with prison employees apparently subjected to "gassing," which occurs when convicts throw excrement and urine on them, on an almost daily basis.
In the words of an anonymous guard who spoke to the Sacramento Bee, "[Y]ou have to work hard." You have to know when to flip that switch and get crazy. Because if you don't fight that crazy individual with a crazy mentality, you're going to lose."
Yet much of that "crazy mentality" at New Folsom by guards is also corrupt and illegal.
Daniel's attorneys also claimed in their court filing that a New Folsom security guard offered them with a lot of the material they needed for their lawsuit. That was Sergeant Kevin Steele (who was supposedly found dead of a supposed suicide, after reporting fellow officers), who began his prison guarding career in 2001 at San Quentin State Prison, where he now works. The next year, he was promoted to sergeant and relocated to New Folsom, where he finally became a member of the Investigative Services Unit (ISU).
Investigative Services Unit
A member of ISU, a detective unit located within the prison's main building, he was responsible for serving as the unit's criminal prosecution coordinator and facilitating investigations that involved outside agencies such as the FBI, local law enforcement agencies, and the Sacramento County District Attorney's office. The in-coming guards were also instructed by Steele on how to collect evidence and conduct investigations.
As an investigator, Steele has specialized knowledge and skill in the field of prisoner investigations. His observations during his work caused him enough concern that he wrote a series of memos to California State Prison Warden Jeffery Lynch and the state corrections secretary detailing how other ISU members were falsifying documents, planting evidence on prisoners, and even conspiring to murder inmates in the course of their work.
Guards who spoke with the Sacramento Bee on the condition of anonymity hailed Steele as a "meticulous professional."
In one memo, Steele wrote that at "every single juncture where I discovered something that resembled corruption, wrongdoing, exploitation, fraudulency and/or breeches of trust, I ALWAYS alerted supervisory staff and institutional leadership, as that is what I thought was the desire of both the administrative staff and [CDCR]," and adding "it would appear that is NOT the desire of either entity."
Steele tragically committed suicide on August 20, 2021, according to his family. Why? Upon discovering that Steele was a "snitch," the other guards and members of the ISU tormented him viciously, and even threatened him with physical harm. When Steele was finally forced to leave the jail in February 2021, he was given the incredible news that on February 12, 2021, he would be forbidden from returning to the facility.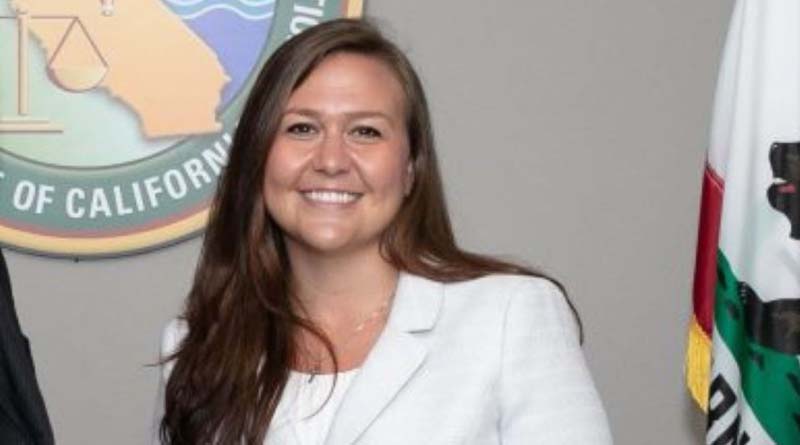 CDCR's press secretary, Dana Simas, refuted Steele's claims of harassment and noted in an email that the investigator was "banned due to a misconduct investigation," though she declined to clarify the nature of the misconduct, adding only that it was not the "result of whistleblower retaliation."
Steele, on the other hand, was the second ISU whistleblower to die as a result of mistreatment and harassment. Valentino Rodriguez, a 30-year-old security guard, was discovered dead at his house in 2020 after accidentally taking too much fentanyl.
As a result of his post-traumatic stress disorder (PTSD) and despair, he was described by relatives and friends as "throwing up all the time at work and hyperventilating." During this time, he put on 45 pounds and began visiting a therapist. Rodriguez took a medical leave of absence on January 28, 2020, and passed away shortly after that date.
CDCR's Continued Corruption
It was reported to the Office of Internal Affairs that Rodriguez's relatives had filed a complaint with the agency saying that racist and anti-gay epithets from his fellow guards had contributed to Rodriguez's deterioration in mental health. After conducting an initial inquiry, an internal affairs investigator came to the conclusion that "reasonable belief had been established that severe misbehavior had taken place."
Ten guards were reprimanded for Rodriguez's bullying and maltreatment, and the California Department of Corrections and Rehabilitation (CDCR) proceeded to terminate two more on December 28, 2021. There were none to be found.
The corrupt and abusive culture that exists at New Folsom jail is representative of a wider trend in the health of prison guards. In 2017, a study by the University of California, Berkeley, found that guards are "exposed to violence at rates comparable to military veterans, and that the job is linked to health problems, depression and suicidal thoughts." Approximately nine correctional peace officers committed suicide in 2020, according to the California Correctional Peace Officers Association.
However, the mental health of guards should not be taken into consideration when it comes to the wrongdoing they perpetrate against the inmates at New Folsom.
Mr. Steele was intimidated in part because he came forward with information about corrupt prison officers and cover-ups involving two prisoner fatalities in which guards played a role in the killings.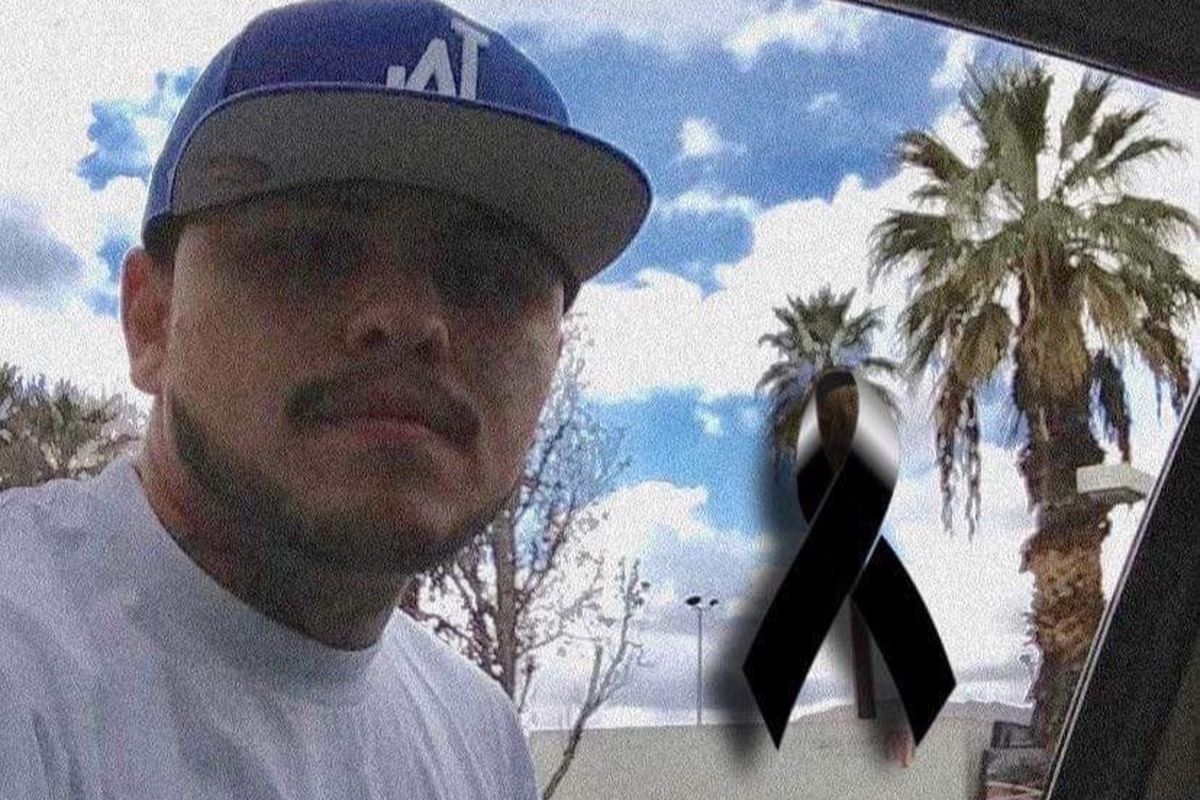 Attorneys for one of the dead men, Luis Giovanny Aguilar, 29, claim in a civil rights lawsuit that prison guards "via their willful indifference to prevent and their actual facilitation of the murder of Mr. Aguilar conspired to cause" the prisoner's death in December 2019.
Several other convicts, including Dion Green and Anthony Rodriguez, were held in chairs with metal cuffs beside Aguilar, including Cody Taylor and Dion Green. The action was captured on video, and it appears that when Taylor and Rodriguez were able to escape their handcuffs, they moved to the second level in order to obtain a weapon. As soon as they returned, they launched an attack on Aguilar, who was still restrained to his chair.
Finally, Taylor entered a no-contest plea and was sentenced in May 2021 to 100 years to life with a two-year prison term supplement. Charges against Rodriguez and Green were still pending on December 10, 2021, when Aguilar's mother filed a federal lawsuit saying that video footage indicated guards let the convicts who killed him to do a "practice run" a week before the murder.
The complaint was dismissed. However, despite CDCR's insistence that no members of its employees were engaged in Aguilar's murder, the incident occurred in plain view of guards on the first level.
In the Same Year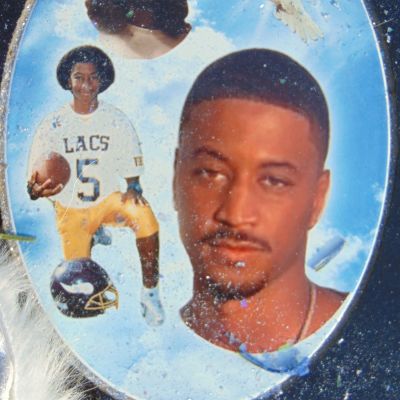 Steele had supplied information to an attorney for Milton Beverly, a 29-year-old man who had been discovered dead in his cell the previous year. The prison's claim that Beverly had committed suicide by hanging himself in his cell was challenged by Steele who informed the lawyer, Steven Glickman, that another prisoner had admitted to killing Beverly in a telephone fight, both in writing and on video, contrary to the claims of the prison staff. Yet when Glickman reviewed the documents relating to his client's alleged suicide the "confessions were missing," he noted.
Steele informed Warden Lynch about the missing documents and informed Glickman that he intended to publicly testify to their presence; but, Steele's later suicide prevented this from occurring.
In November 2020, guards Ashley Marie Aurich, 32, and Arturo Pacheco, 38, were prosecuted for the murder of a 65-year-old prisoner in 2016. The guards were accused for the death of an unidentified prisoner in 2016. A federal investigation was launched when Aurich was accused with falsifying records in a federal investigation (18 U.S.C. 1519), for which he pled guilty in January 2021.
He was charged with two charges under the same accusation as well as two additional counts of Deprivation Of Rights Under Color of Law (18 U.S.C. 242), for which he is still being held in jail pending a hearing.
In the episode in question, Aurich, Pacheco, and at least three other guards were taking a shackled prisoner from one cell to another when the allegations were filed. The indictment states that during the escort, Pacheco loosened his grasp on the prisoner's arm and then wrapped his arms around the prisoner's legs, forcing him to fell face first on the floor as a result.
Upon being brought to the hospital, the prisoner succumbed to his injuries two days later. The indictment also alleged that Pacheco falsely stated he used "immediate force" because he was trying to stop the prisoner "from self-harming himself and causing serious bodily injury or death to himself."
According to the accusation against Aurich, she "knowingly and fraudulently asserted that the only witnesses to the attack were Correctional Officers 1 through 3 and 4 while willfully hiding the presence of Correctional Officer 2," who turned out to be Pacheco.
Today, corruption and maltreatment of both staff and inmates persist unabated at the New Folsom Correctional Facility. A large number of guards are protected from administrative or legal penalties for their acts by officials who claim no wrongdoing or who place the blame on inmates. Furthermore, by having investigations handled by ISU, the very same unit that had two of its members hazed, intimidated, and hounded to the point of death for discovering the wrongdoing of others in the unit, the promises of investigating guard misbehavior are diminished.
The CDCR has been doing this for at least a half-century, if not longer, and it is nothing new to the organization.
Source: PLN, AP News, Sacramento Bee