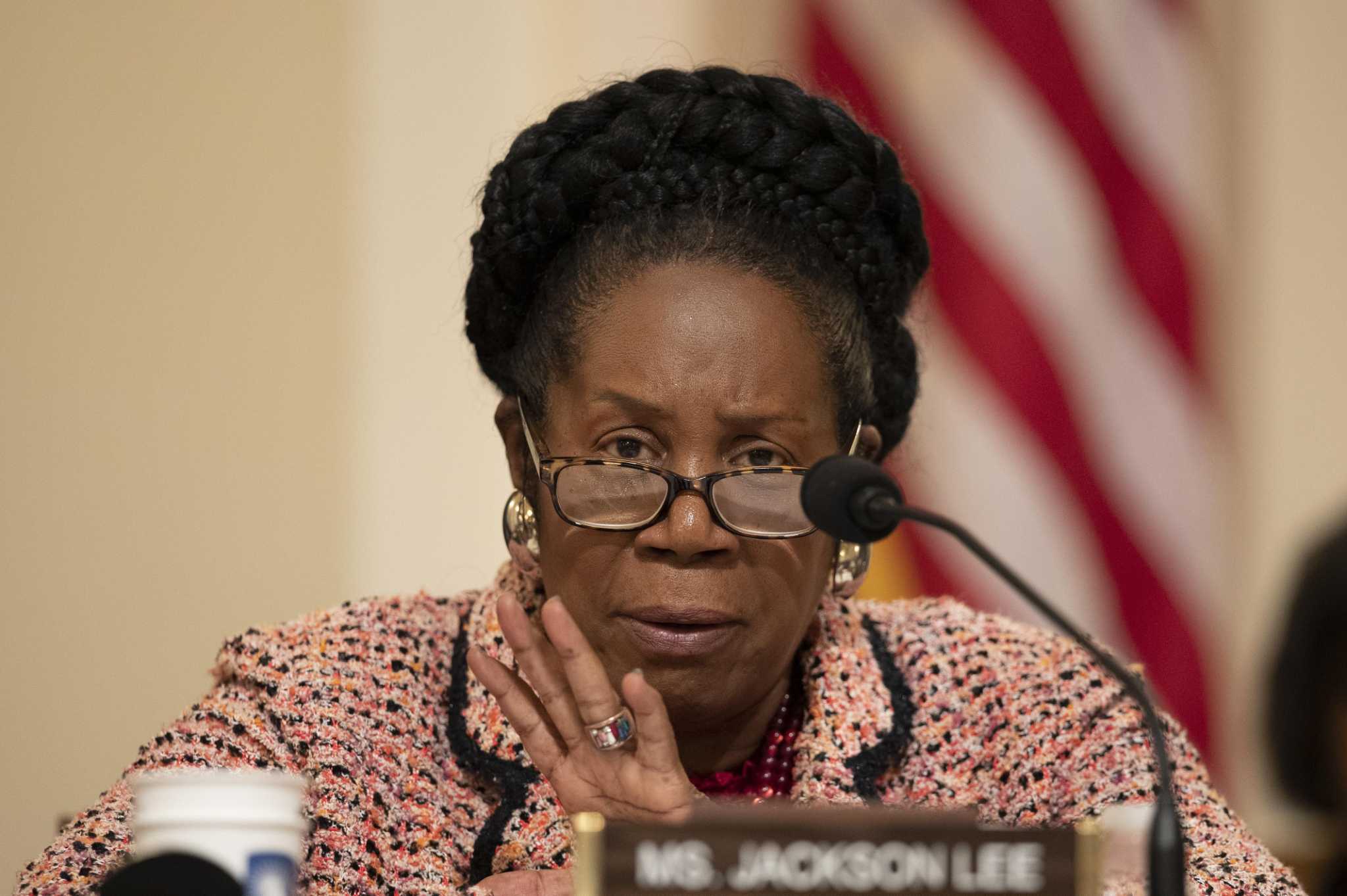 Bureau of Prisons Director Michael Carvajal heaped numbers on a mostly uncritical House Subcommittee on Crime, Terrorism, and Homeland Security last Thursday, in what is likely the departing Director's final oversight hearing.
When Texas Democratic Rep. Sheila Jackson-Lee (D) started the meeting by asking how the Bureau of Prisons (BOP) could explain refusing compassionate release to inmates who subsequently died of COVID, the room erupted into a frenzy. But the pyrotechnics were mainly a dud, as serious questions concerning criminal wrongdoing by BOP staff, insufficient security, and outdated facilities – the reasons Associated Press provided for Carvajal's retirement in the aftermath of Congressional demand for his replacement – went unasked.
The Director's play with numbers went unquestioned as well. His written statement indicated that the Bureau had transferred more than 37,000 inmates to community custody, noting parenthetically that only roughly a quarter of them were transferred under to the power afforded by the CARES Act. "Released or transferred over 37,000 [prisoners] to home confinement or community placement" was the Director's shortened statement in his oral testimony.
The BOP has been bandying the 37,000 number about for a long time, intended to deceive politicians into thinking the agency has actively utilized its CARES Act jurisdiction. There was a 22-month period during which just 7% of those in BOP custody "qualified" for CARES Act placement, which means the BOP continued to find inmates to halfway houses and home confinement as normal. In addition to the "qualifications" given down by the Attorney General (such as the inmate must have served 50 percent of his or her sentence). That indicates that even without the CARES Act, 28,000 of the 37,000 people incarcerated would have been moved to a halfway house or a home confinement facility.
Maybe the numerical misdirection doesn't seem like such a huge problem, but it's typical of BOP culture. According to the BOP's expert assessment, releasing 9,000 individuals under the CARES Act is no more than the 7 percent solution. Instead of going back and telling Congress that, why not say that they should have worded the legislation differently so that they could release more people? Instead, the BOP opens with the 37,000 number, expecting that Congress doesn't listen that attentively, and will assume the BOP has done far more than it has. The BOP is essentially admitting that it has been too strict when enforcing the CARES Act, and it is hoping Congress will not fall for it.
Carvajal also assured the Subcommittee that the BOP "continue[s] to screen inmates for appropriate placement on CARES Act" and that while the 50%-of-sentence standard is one of the (not an actual legal standard, but rather a standard the BOP manufactured themselves)."four hard criteria," the BOP has "discretion – there usually is a higher-level review if the staff of the institution feels that it is appropriate outside of the CARES Act, we have procedures in place to review cases such as that…" Call this the Manafort exemption. Basically even if an inmate is approved by the case manager, CMC, Assistant Warden, and Warden, it still has to go to the regional office, and then to central for approval. Unfortunately, the BOP has been consistent in refusing to suspend the 50% rule except for Paul Manafort's CARES Act release in May 2020 (and former congressman Chaka Fattah's release in July 2020). The "who-you-know" exemption applies here with the BOP as always.
Responding to questions from Rep. Karen Bass (D-California), Carvajal indicated that 80 percent of the BOP staff was vaccinated, but only 95,000 out of 135,100 in-custody inmates had had the vaccination. His numbers are significantly off the BOP's own website, which claims that 119,500 inmates are vaccinated – 78 percent – while just 70.4 percent of the BOP's 36,739 workers have taken the vaccination.
The numbers are easier to falsify when the genuine data isn't readily available to everyone with a smartphone, as Carvajal should know.
Rep. Thomas Massie (R-KY) said the BOP had told his staff that 4,738 BOP employees (12.9% of the workforce) had gotten exemptions – mostly religious – from taking the vaccine, and groused that "it's kind of it's interesting that the inmates have more rights [to refuse vaccines] than the officers themselves."  No one knows what the Congressman may think if he realized the numbers Director Carvajal had provided him were inaccurate. The inmates, for their staff, Congressman, would gladly face the same destiny as the BOP employees who resist the vaccine.
One of the only uncomfortable moments in the hearing came when Rep. Cori Bush (D-MO) pressed Carvajal on problems brought to her notice by the National Council for Incarcerated and Formerly Incarcerated Women and Girls. Bush said:
They describe horrific experiences such as not being allowed to leave their beds during the day because of COVID lockdowns, being forced to eat expired food, not having access to medical care for cancer and other underlying conditions, and having to pay $2.00 to file a sick complaint in these emails by women in federal custody. The fact that all of this is taking place is a testament to your being here. Not one or two, but five separate facilities have voiced their concerns, demonstrating that these are not isolated facilities… These women cannot hold you accountable, Mr. Carvajal, they cannot, but we can, and I would want to utilize this chance to ask you questions that they cannot directly ask you out of fear of reprisal.
As an ex-prisoner of the BOP, I can tell you for a fact that all of those things, and more are absolute facts.
The Director said, "I'm not aware of those particular complaints, but I'm certainly interested in hearing from you and your staff so that we can look into them, because I find that – if that happened – I find it unacceptable." He told Bush that "we take all allegations seriously…" But, as usual, they will be doing nothing about it. Just the typical lip service from the BOP. The fact that he is completely clueless about how his institutions are actually operating is telling.
Carvajal explained to the legislators, "I'd like to stress something – we're not here for punishment, the taking of their time by the courts and the criminal justice system, that's the punishment, we're here to house people that are remanded to our custody and more importantly to prepare them to reenter society, keep them safe while they're here. The agency doesn't view itself as a place of punishment." Perhaps he should tell 90% of all of his staff that, they think quite the opposite.
The hearing had a few more hitches. Rep. Steve Cohen (D-TN) complained that the BOP:
"has unfortunately failed to protect the health of those within their custody and their staff from COVID-19 or address chronic understaffing [and] the BOP has also lacked transparency and vigor and implementing important criminal justice reforms such as the First Step Act."
Dr. Homer Venters, an epidemiologist, had written studies on MDC Brooklyn and FCC Lompoc which Jackson-Lee brought up. A troubling lack of access to care for new medical problems was discovered, she said, as part of her inquiry. Venters added that at MDC Brooklyn, "it quickly became apparent that not only were many people reporting that their sick call requests, including COVID-19 symptoms, were being ignored, but that the facility was actually destroying their original request which violates basic correctional standards. [T]his is an accountability hearing… they are human individuals deserving of respect and decency, men and women…"
Carvajal said he was "aware of the report, we looked into it, we followed up, I won't discuss that specific incident, but I will reassure you that each of our institutions has an outpatient health clinic that's overseen by a board-certified physician and a medical director. We have monitoring from outside… If there's a mistake made or something of that nature, we're going to look into it and do something about it correct the issue."
He did not indicate and the Subcommittee did not note that the BOP's "follow-up" consisted of strenuously challenging every part of Venters' report in litigation over MDC Brooklyn.
Testifying in front of a subcommittee and hoping that the legislators haven't done their homework is perhaps not the best course of action in this case. Director Carvajal, on the other hand, appears to have ended his career in this manner, and with considerable success. It's been a long run for him, lying, offering nonsense lip service, and making trash look like gold on paper to people who don't know the difference.
Sources: Lisa Legal
Statement of Michael Carvajal, House Committee on Judiciary (Feb 3, 2022)
Hearing, Oversight of the Federal Bureau of Prisons (Feb 3, 2022)
Fernandez-Rodriguez v. Licon-Vitale, 470 F.Supp.3d 323 (S.D.N.Y. 2020)