Michael Carvajal, the Director of the Federal Bureau of Prisons (BOP), abruptly resigned last week. Following him, Gene Beasley, the BOP's Deputy Director, announced his resignation. While welcomed in certain senate chambers, the departures are a reason for concern because the BOP is now facing a new crisis as it fights the COVID-19 omicron strain and the possible "deltacron" strain "which is on the rise. On December 10, 2021, there were 265 active COVID-19 infections among federal inmates across the country; today, barely a month later, the number has risen to 3,761 cases, with the number continuing to rise! If history indicates how the BOP will publish these figures, they will be drastically understated, if not outright falsified.
The numbers were only released in response to a congressional request prompted by earlier Marshall Project findings. It's just like the BOP to have their mouths forced open when it's not beneficial to them. TMP (the Marshall Project) released statistics in the fall of 2020 revealing that the federal Bureau of Prisons denied or disregarded 98 percent of compassionate release requests in the first three months of the epidemic. In December of that year, lawmakers asked for further information. In April of the following year, the agency eventually responded, allowing TMP to undertake a more in-depth review of the figures supplied.
Death toll per facility
Compassionate release is one of two options for federal inmates seeking an early release during the epidemic. The other option is to petition for home confinement, allowing low-risk inmates to complete their sentences at a halfway house or home while still being considered in custody. This is through the Cares Act. The BOP is free to decide, but Congress increased the program's eligibility, and Attorney General Bill Barr compelled further releases. By the middle of June 2021, 23,700 inmates had qualified for the home confinement program. Not only that, but the BOP under the Cares Act can release virtually anyone they choose, at any time.
The second option for getting out early is compassionate release, which is difficult. Only 1,735 federal convicts applied for the program before the outbreak in 2019. According to the BOP, 31,000 people have requested release since COVID began. I was one of them. In 2019, the BOP director authorized 55 petitions, resulting in a 2% approval rate. Since the virus hit in March 2020, the new agency head, Michael Carvajal, has authorized only 36 compassionate release requests—a 0.1 percent approval rate. That's a 20-fold decrease from his predecessor's. That said, we are sure that he thought it was generous enough. Each prison that is released greatly hurts their overhead, and therefore, they claim they need bonuses and overtime regularly.
Shon Hopwood, a Georgetown University law professor and former BOP prisoner, described the BBOP's slower release rate during the epidemic as "mind-boggling." He also said that the BOP "let people die in prison that shouldn't have had to die." Shon Hopwood also authored a book titled "lawman." it's an amazing read, and I highly recommend it to anyone. It inspired me to start learning the law while in the Feds.
When federal inmates apply for the program, it is initially reviewed by a warden. Who has 30 days to get back to that inmate if filed correctly? If supported at that level—which happens just about 1% of the time—it is forwarded to BOP headquarters, where it is almost always rejected. Prisoners can seek a judge to intervene and free them if a warden refuses the petition or does not answer within 30 days. This used to be accomplished through the administrative remedy process, which takes about 6 months but has changed to allow inmates to do it more efficiently.
According to statistics provided to Congress by the BOP, federal judges authorized 99 percent of the 3,221 compassionate releases issued since COVID started, and frequently only over the agency's objections. What does that tell you? The federal judges who gave that person their sentence think that it's not a good idea to stay in the "care and custody" of the BOP.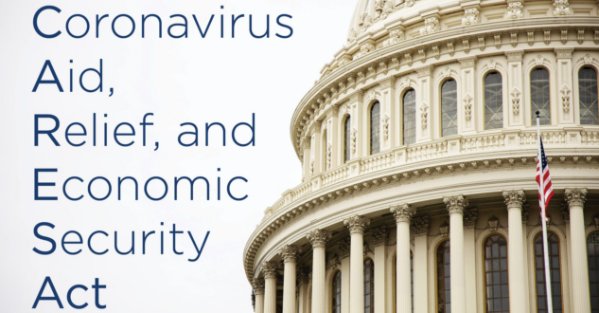 Wardens are not required to provide much rationale for their denials, with the most common norm being that the applicant "does not fulfill requirements." They use a form letter for this. Over 90% of the 374 instances that wardens sent to the BOBOP's central office for review were denied, with no explanation offered. Several factors, including the prosecutor's objections, a lack of a release plan, or a desire to reduce the inmates crimes, may all play a role in the decision, according to the agency. At the end of the day, though, it is nonsense. As I said, a form letter is used. They know that they do not need to explain further.
Prisoners who had their requests heard in court frequently ran into opposition from federal prosecutors.
Federal prosecutors were fighting release and saying that this person doesn't have a condition that makes them vulnerable, said Alison Guernsey, a law professor at the University of Iowa who reviewed the early release cases of every prisoner who died of the virus.
Thirty-five of the 256 federal inmates who died of COVID were awaiting a decision on their application for early release! Over 49,000 federal inmates, or over a third of the total, were known to have caught the virus. Many more people would have tested positive if they had been tested regularly, as was the situation in many prisons. That said, the BOP is a master at making bad news go away. Or at least stalling until they can say that it's "gotten better" or that they "have it under control".
When COVID struck, Sean McQuiddy was 54 years old and 23 years into a life sentence for distributing crack. By the time he asked for compassionate release in August of 2020, two dozen other co-defendants in his case had already been discharged. Because he had asthma and was overweight, McQuiddy was concerned. He went to court when the warden declined his request.
Prosecutors contested his release, claiming that he would be safer in jail because no one had died from COVID at the facility where he was held. "C" VID-19 is not fatal in most cases," "he wrote to the court. When McQuiddy became ill with COVID, he was taken to the hospital and ventilated. His counsel sought his release once more, but prosecutors objected, claiming it was now hazardous to grant his request because he had been infected. Sean McQuiddy had died of COVID when the judge decided on his new motion.
Because the BOP was hesitant to respond to COVID-19, the virus quickly spread among convicts and personnel. COVID-19 has killed 275 inmates and 7 staff members to date, while tens of thousands have been affected. Then-attorney general William Barr exploited a provision of the CARES Act to combat the spread of the virus by lowering prison populations by allowing offenders with specified underlying health issues to serve out their sentences at home. This not only placed some ill convicts in a safer setting, but it also gave some respite to institutions, allowing them to attain some amount of social distance, however slight. The strategy was a success in terms of both health and that it permitted many convicts to rejoin their families and contribute to society. The Office of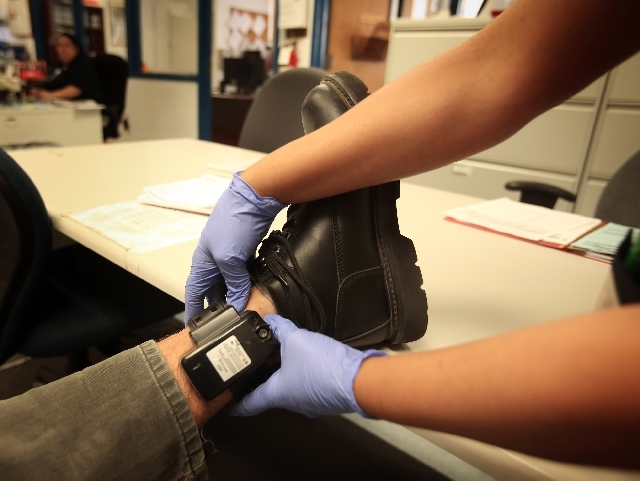 Legal Counsel in President Joe Biden's justice Department recently released an opinion that individuals moved to house confinement might serve their sentences at home. This was only feasible because thousands of convicts were successfully integrated into the society to serve out their sentences under careful supervision.
When the BOP initially began transferring convicts to home confinement under the CARES Act, it deceived the public by reporting figures that included prisoners who would have been placed in home confinement otherwise, a significantly greater number. The Bureau of Prisons has confirmed its use of the overall number of individuals put on home confinement since March 2020 (36,809), but it does not publish the number of convicts moved under the CARES Act. My opinion is that it is under 10,000, some of whom have already served their time.
The BOP was questioned about the procedures used to avoid spreading the disease among people who were not moved under the CARES Act. Some of the techniques appeared to be cruel. Like in my case, being locked in a cell 24/7 (notice I said 24, not 23? for over 36 days). In congressional testimony in March and April, then-Director Carvajal was questioned about the agency's decision to deploy solitary confinement and prison lockdowns rather than the CARES Act to combat the spread of COVID-19. As a result of this action, inmates were kept in cells for weeks at a time, for up to 24 hours each day, with limited access to showers and the outside world. Carvajal was questioned by U.S. Senate Majority Whip Dick Durbin (D-IL), Chair of the Senate Judiciary Committee, who questioned why certain inmates matched all of the CARES AcAct'sonditions were being locked up when there was an option. Carvajal said nothing, but in the months leading up to the congressional hearings, there was a small rise in CARES Act transfers to home confinement. Since then, the figures have gradually increased.
Case managers in charge of assigning inmates to home confinement are, without a doubt, overburdened, as now, for the first time in their careers, they have to do something and not just rely on a sentry to do the work after inputting numbers. Finding appropriate applicants for prison officers, case managers, and medical personnel is difficult for the BOP. The BOBOP's capacity to satisfy the job demands is limited to requiring more hours for those already on the job, implying that overtime expenses for the BOP are at their highest in the agency's history. This makes no sense, given that nothing ever comes of it. No "e" tra" "prisoners are released. In a culture devoid of leadership, even while Carvajal was in charge, there was also indifference among the workforce. Due to many staff corruption charges and a mold-infested facility under his watch, MCC New York closed. USP Atlanta is rife with corruption, and the First Step Act has yet to be completely implemented. This comes at the height of a new wave of the epidemic, which we are now being told will be a part of our lives for the rest of our lives.
Cancer, diabetes, liver illness, pacemakers, COPD, and over 70 years old are all underlying circumstances for a negative response to COVID-19. Thousands of them are held in minimum-security prison camps. They have been recognized as having little or no chance of recidivism (based on the Bureau of Prisons' PATTERN assessment technique, which is inherently corrupt and manipulated regularly). There are also minimal security inmates with apparent medical problems at the seven federal medical centers. The Bureau of Prisons has been chastised for its spiraling healthcare expenses. The Government Accountability Office has chastised the agency for its management of prisoner healthcare costs… and this was before the epidemic! The BOP made one effort to assist with managing the rising expenses of healthcare by imposing a copayment on the inmates. They may save money on healthcare and relieve stress on local community hospital systems near the jails by relocating certain convicts to their homes under a proven scheme.
Over the last 22 months, most social visits in federal prisons have been canceled or severely limited. All federal sites with Modified Operational Levels listed are currently at Level 3.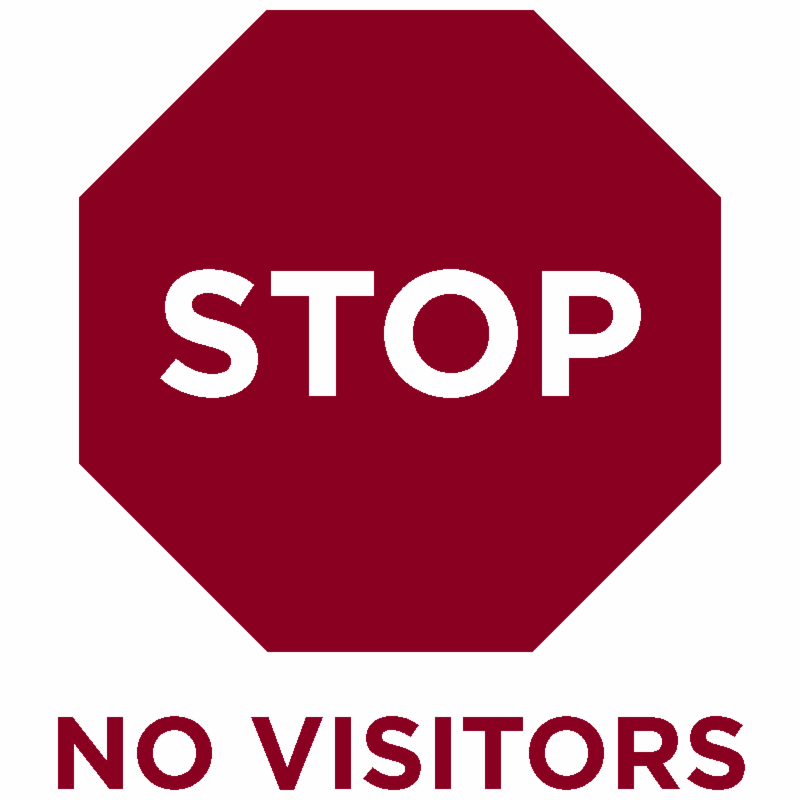 (Intense Modification based on medical isolation rate, the combined percentage of staff and inmate completed vaccinations series, and their respective county transmission rates). When you look around the separate facilities, you can get a sense of the disarray and dread that individuals who are being detained there are experiencing. ItIt'sightmarish, and inconceivable unless you have been there during this time.
The CARES Act allows these inmates to be assessed and, if they have an underlying medical condition, to be sent to home confinement. I was approved for Cares Act on a local level. The case manager that argued in a form letter against my release in my first failed compassionate release motion stated that I would be safer at home than in BOP custody; it was denied at the regional office, though. Later, when I wrote my second compassionate release motion (that ended up succeeding), I used the CMC's aka case management coordinator – head of the case managers – Amy BoBorke'sords against her). I was able to show this mentality that "f" cts" "the BOP presented changed like the weather.
On the other hand, many convicts have had to resort to pleading with federal prison case managers, who oversee the lives of 100-150 inmates daily. In 2021, a Department of Justice Office of Inspector General study found that FCC Butner, one of seven medical centers in the BOP, had not done enough to execute the CARES Act. The report concluded, "A" though Butner worked to comply with the Attorney General's guidance on home confinement, the composition of the inmate population and the need to adapt to rapidly changing guidance presented challenges to reducing the complex's population promptly. According to individuals close to the Butner incident, this is still a concern over a year later.
There are inmates at Butner's camp and low-security facility who have heart pacemakers, are over 70 years old and are paraplegics, as well as those who have served enough of their term to be eligible for CARES. However, casework is backlogged, and convicts are rarely profiled for release in advance. To be considered, they must go through an administrative remedy procedure, which might take months. This same situation is seen at facilities like the FMC Devens Camp, and many other facilities. The profile of a wheelchair-bound prisoner who satisfies all of the standards but has been stuck in the remedy process for over a year which goes all the way to the central office in Washington, DC. Inmates do not have access to knowledge concerning the CARES Act, making it impossible to fight for themselves. At the end of the day, the BOP controls what is in the Law Library, and what emails from paralegal organizations the inmates can see. The most infected facility in terms of raw numbers is Yazoo City Medium FCI, which has 251 infected inmates and 6 infected officers. Butner is responsible for 34% of all deaths among the seven BOP compounds with a medical center.
A prisoner at Butner supplied substantial correspondence and evidence demonstrating that he meets the CARES Act eligibility requirements. He has a proven medical condition that is qualified for the CARES Act, is in minimal security, and has less than a year left on his sentence, according to the institutional staff. On the other hand, his case manager informed him that there were other inmates ahead of him.
Butner isn't the only area where the CARES Act has been delayed to take effect. Instead, it seems to be the norm of the BOP ensuring that they can keep as many assets, I mean people in prison. There have been reports from Edgefield, SC, McCreary, KY, Estill, SC, Lompoc, CA, and elsewhere that a prisoner who is not being transferred to home confinement is eligible. FMC Devens and its minimum-security camp are there too with this thinking by the BOP. This is likely to continue until the Executive or Legislative branches of government intervene. The BOP needs new leadership and overall complete restructuring. It is failing to manage the pandemic in its institutions, is behind on implementing the First Step Act, due to it it's negligence, and has a tumultuous relationship with the union, is experiencing staffing shortages, is short on the qualified medical staff, has low morale, and has multiple cases of staff corruption.
The simple first step in change is for the BOP to follow its policies. They are currently running short on serving convicts and the employees that look after them and killing people in the process.