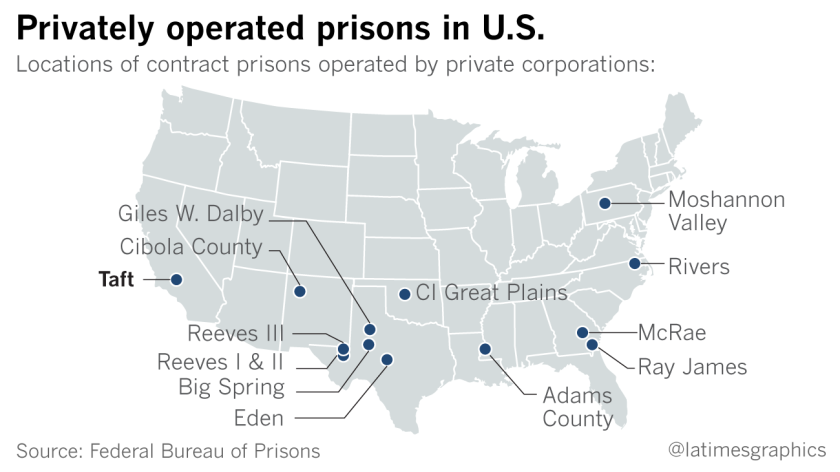 Despite an executive order ending BOP and USMS contracts with private prisons, under Director Carvajal, BOP and USMS officials have turned a blind eye.
They have gone along with for-profit prison companies, creating "work-around" third-party contracts so that federal prisoners and detainees can continue to be held in private facilities.
The 'higher ups' on private prisons
The White House and the Department of Justice have rebuffed the ACLU's demands to halt private prisons in Kansas and California from circumventing the president's executive order.
According to BOP records, about 42,000 federal inmates had been infected with COVID-19 in early January 2022, with at least 275 deaths. However, owing to BOP's practice of eliminating positive case counts from data reports as convicts who had previously tested positive are released from custody, these figures — particularly the number of infections — are undercounted.
The BOP, "with an annual budget of over $8 billion, is a hotbed of abuse, bribery, and corruption, and has turned a blind eye to staff accused of misbehavior," according to an Associated Press investigation published in November 2021. According to the AP research, BOP workers are responsible for the great majority of DOJ employees charged with criminal offenses such as sexual assaults of colleagues and jailed individuals, smuggling of narcotics and contraband, and large-scale bribery schemes.
The BOP incarcerated more than 157,000 inmates, which employs over 37,500 workers. In recent years, it has lurched from one crisis to the next, from the widespread coronavirus within prisons to the botched pandemic response. Because one-third of all federal correctional officer roles were empty before the pandemic, unskilled secretaries, chefs, and nurses were forced to act as detention officers due to a scarcity of security personnel.
Such inadequate security manning has impeded emergency response and resulted in high-profile escapes, widespread violence, and suicides. During the last months of the Trump administration, Director Carvajal oversaw an unparalleled killing spree of federal executions, which became viral super-spreader events after the BOP lied about the actions they took to lower the danger.
From the first day on the job, the new BOP director must be willing to make active efforts to solve these issues, including adopting openness, accountability, and evidence-based correctional methods. According to BOP's study, this necessitates a person with the political fortitude to collaborate with advocates to expedite the release of medically fragile individuals who pose no or very low risk of recidivism.
Reducing the jail population is the most effective strategy to prevent future COVID-19 breakouts while simultaneously addressing the shortages of custodial personnel that has caused many previous issues.