The Biden administration is warning the nation could see 100 million COVID infections and a potentially significant wave of deaths this fall and winter, driven by new omicron subvariants that have shown a troubling ability to overcome vaccines and natural immunity.
The projection is part of an Administration push to persuade lawmakers to appropriate billions more to purchase a new tranche of vaccines, tests and therapeutics, released last Friday as the nation is poised to reach a milestone of 1 million COVID deaths sometime this week.
Omicron variants BA.4 and BA.5 are causing a spike in cases in South Africa, where it's winter, continuing a pattern of semi-annual COVID-19 surges there. The genetic makeup of these variants — which allows them to evade immunity from the previous infection — and the timing of their emergence in the Southern Hemisphere point to a surge in the United States in the coming months, says UCLA Health clinical microbiologist Dr. Shangxin Yang.
The US also should expect a summer coronavirus surge at least across the South. Last week, former White House COVID response task force coordinator Deborah Birx said, "We should be preparing right now for a potential surge in the summer across the southern United States because we saw it in 2020 and we saw it in 2021." With more infections come more opportunities for the virus to mutate, according to WHO's Maria Van Kerkhove.
Summer of COVID
As it is, an anticipated summer surge of COVID in the south may have begun. The seven-day national average of new infections more than doubled in five weeks from 29,000 on March 30 to nearly 71,000 last Friday. White House officials have said they're concerned that much of the nation's supply of antivirals and tests will be exhausted as a result of the anticipated increase in cases in the South. Without those tools, they say the country would be unprepared for a fall and winter surge, and deaths and hospitalizations could dramatically increase.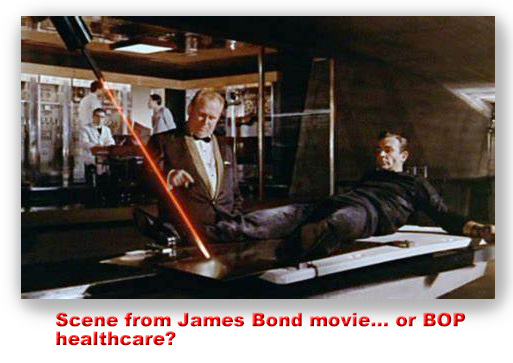 Predictions of future COVID waves come as the Bureau of Prisons' COVID medical care is subjected to fresh criticism. Healthcare news outlet Stat reported last week that since November 2020, the BOP "used just a fraction of the antiviral drugs they were allocated to keep incarcerated people from getting seriously ill or dying of Covid-19." Stat said internal BOP records show the Bureau used less than 20% of the stock "of the most effective antiviral drugs for treating COVID."
In the case of Pfizer's effective antiviral pill, Paxlovid, BOP prescription records over the two years ago "include just three prescriptions for Paxlovid, despite the fact that the drug is easy to administer and has been proven to significantly reduce hospitalization and death from Covid-19."
Compassionate Releases
Two compassionate release grants last week under 18 USC § 3582(c)(1)(A)(i) on opposite sides of the nation suggest that district courts may be tiring of the BOP's blandishments that its medical care is adequate. In Oregon, a granted early release to James Wood, a 53-year-old man who had served 68% of his sentence for two bank robberies. The court held Jim had served significant periods during the pandemic without access to his psychiatric medication or received medication that made his symptoms worse.
The judge called Jim's time at FCI Sheridan during the pandemic "an excruciating experience." In addition to frequent lockdowns, which applied to all inmates, Jim suffered an injury that prison medical services failed to treat. The injury festered, but Jim was finally able to knock back the infection by pouring hot water on the wound.
The government argued that medical records did not substantiate that Jim had been denied treatment. He replied that that was unsurprising inasmuch as the medical staff refused to do anything, a refusal that would not have generated a record.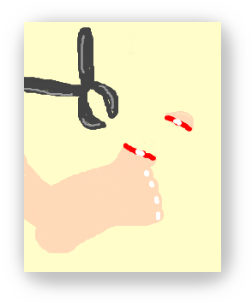 Meanwhile, a Connecticut federal court released Tim Charlemagne, who was doing time for a drug offense, after finding "the record… demonstrates that Mr. Charlemagne has received inadequate care for his serious medical conditions since the day he began his period of incarceration."
Those conditions included morbid obesity, high blood pressure, and diabetes. Tim didn't receive the foot care in prison that his podiatrist recommended when he was sentenced, and all the toes on his right foot had been amputated as a result, according to the Federal Public Defender. The government argued that Tim was being transferred to a medical center from FCI Schuykill (where he presumably would get better care), but it admitted no date set was set for the transfer.
Tim had served 14 months of his 41-month sentence. He will do another nine months on home confinement before beginning his supervised-release term.
Both of these decisions are noteworthy because they combine a general acknowledgment of miserable prison conditions during the pandemic with specific findings that BOP healthcare had failed the inmates seeking compassionate release. The cases suggest that successful compassionate release motions as COVID surges again will focus on an inmate's individual allegations of inadequate medical care.
Washington Post, Coronavirus wave this fall could infect 100 million, administration warns (May 6, 2022)
US News, New Omicron Subvariant Spreading in US as Coronavirus Cases Increase (May 2, 2022)
UCLA Health, New omicron variants and case surge in South Africa portend summer rise in COVID-19 cases here (May 6, 2022)
Stat, Prisons didn't prescribe much Paxlovid or other Covid-19 treatments, even when they got the drugs (May 5, 2022)
Portland Oregonian, Judge grants compassionate release to convicted bank robber, calls his time at Oregon's federal prison 'excruciating experience' (May 6, 2022)
United States v. Wood, Case No 3:18-cr-00599 (D.Ore, compassionate release granted May 6, 2022)
Windsor Journal-Inquirer, Judge orders release of Windsor man in Enfield OD death case (May 6, 2022)
United States v. Charlemagne, Case No 3:18-cr-00181, 2022 U.S. Dist. LEXIS 82270 (D.Conn, May 6, 2022)