The rats are abandoning ship!
Second BOP official announces retiring following Carvajal.
Even federal judges are calling BOP officials morons. We guess that has finally (after months) hit home, and we are now seeing an exodus of BOP administration.
The deputy director of the embattled federal Bureau of Prisons will resign at the end of May, becoming the second high-ranking official to do so in as many days.
On Thursday, a source familiar with the situation said that Gene Beasley would leave the agency on May 31.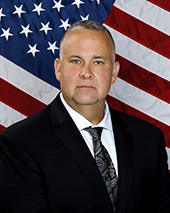 The individual was unable to speak publicly about the situation and talked to the Associated Press on the condition of anonymity.
Director Michael Carvajal of the Justice Department announced his resignation on Wednesday, amid heightened scrutiny of his leadership and in the aftermath of Associated Press research that revealed systemic flaws at the BOP.
Beasley joined the Bureau of Prisons in 1997 as a correctional officer in prison in Illinois and has since worked in human resources, associate warden, and complex warden roles at prison complexes in Forrest City, Arkansas, and Allenwood, Pennsylvania. He worked as a regional director directing operations at federal prisons in the western United States until being designated the agency's deputy director in June 2020.
The departures of Beasley and Carvajal come only weeks after the Associated Press reported that more than 100 Bureau of Prisons employees had been arrested, convicted, or sentenced for crimes since the beginning of 2019, including a warden accused of sexually assaulting an inmate.
Their time as the agency's top executives has been plagued by the coronavirus's widespread spread within federal prisons, a botched response to the epidemic, scores of escapes, failure to implement the First Step Act credits required by law, fatalities, and severely low staffing levels, not to mention tons of BOP Employees being found to be more criminal than the people they are in charge of. The organization has also been beset by violence, with a rash of convicts slain in November and December following altercations with fellow inmates.
Carvajal's resignation came as Democratic senators, including the head of the Senate Judiciary Committee, called for his ouster. Several congressional committees had been investigating Carvajal and the Bureau of Prisons, interrogating personnel about claims of criminal behavior.