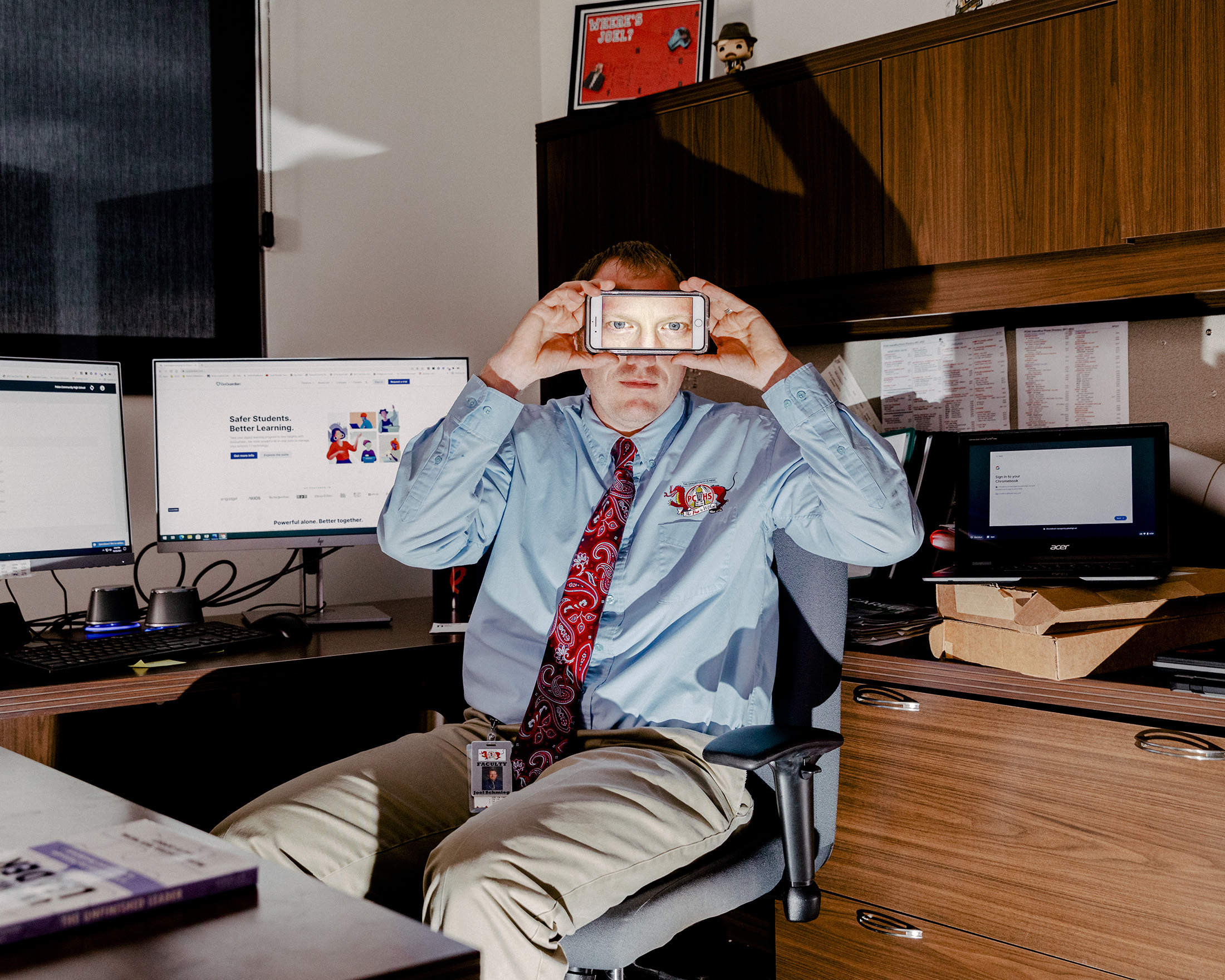 Ka'Mauri Harrison, nine, was completing an online test when his younger brother barged into his room and fell over a BB pistol. Ka'Mauri shifted the BB pistol from the floor to a safe distance. His school attempted to expel him as a result of the incident, but he was only suspended for five days.
During virtual teaching, "Ben," a 12-year-old Latinx student with a hearing impediment, displayed his classmates his katana sword, which is used in martial arts. He was suspended for five days and threatened expulsion, same as Ka'Mauri.
During his online session, another 12-year-old kid of color with a handicap, Isaiah Elliot, carried a toy NERF gun for a brief while. Before informing his parents of the event, his school punished him and phoned the police to do a welfare check.
Victor M. Jones, Education Special Counsel of the NAACP Legal Defense and Educational Fund, recounts these kids' accounts of exclusionary disciplinary practices in virtual schools in a recent article to investigate the continuous usage of exclusionary disciplinary rules in online classrooms. Jones examines the lives of these children to highlight new constitutional issues presented by the monitoring of student behavior at home via virtual platforms.
When a student is taken from the classroom due to a behavioral transgression, such as suspension, expulsion, or detention, this is known as exclusionary discipline. As a result of these procedures, pupils of color and students with disabilities are disproportionately referred out of school and into the juvenile justice system, a phenomenon known as the "school-to-prison-pipeline." According to Jones, students who are subjected to exclusionary disciplinary measures such as suspension and expulsion are at a much higher risk of being involved in the criminal justice system.
In reaction to the federal Gun-Free Schools Act of 1993, which enforced a one-year expulsion for any student who carried a firearm into school premises, exclusionary discipline became a feature of most school district laws. Soon after, numerous "willful disobedience" legislation were enacted in several states, punishing peaceful activity with suspension and even expulsion. The US Department of Justice also set aside $68 million to fund school resource officer programs, which deploy police officers in schools. The link between school and the juvenile justice system was formalized through these initiatives.

Jones demonstrates that, in the name of student safety, these federal and state rules have had unanticipated detrimental implications for kids, particularly Black and Latinx pupils and those with impairments.
"At least two decades of multi-disciplinary research reveals that using exclusionary punishment tactics against children in schools does not accomplish its aims of reducing disruptive and hazardous conduct," Jones cautions.
Jones also demonstrates that these kinds of disciplinary methods might result in decreased academic attainment. Jones contends that the COVID-19 epidemic, along with the development of virtual schooling, not only highlights the ineffectiveness of exclusionary discipline but also creates new legal difficulties that schools must address through new legislation.
Jones notes that in the virtual world, these equitable difficulties are compounded by more constitutional issues. Virtual learning brings school disciplinary penalties into students' homes, raising privacy and free speech problems. Families whose children are subjected to exclusionary punishment in virtual school, for example, argue that schools have no authority over what they maintain in their homes, such as martial arts blades and toy firearms. Jones is concerned that, in the absence of new laws for virtual school, schools may infringe on students' right to free expression by penalizing them for hanging posters in their homes. Parents contend that using photographs of their children in their homes taken during virtual class in disciplinary hearings violates their right to privacy at home.
Jones' concerns about privacy aren't the only ones he has: According to Jones, the extending of weapons-free regulations to the virtual world without prior notification surely breaches students' right to due process. Furthermore, the persistent disproportionate employment of exclusionary measures against students of race violates the United States Constitution's Equal Protection Clause.
Better regulation is needed to maintain equal school discipline practices, and government bodies are aware of this. The Office for Civil Rights (OCR) has published a call for public opinion on how to administer school disciplinary procedures fairly. In its request, the OCR noted that the present execution of school disciplinary rules falls short of the goals of civil rights laws and regulations.
In 2018, the US Government Accountability Office and the US Commission for Civil Rights (USCCR) concluded that Black children, males, and students with disabilities were disproportionately reprimanded in all types of public school settings, according to OCR's request.
Similarly, the United States Commission on Civil Rights (USCCR) reported in a 2019 report on the use of exclusionary discipline that while Black, Latinx, and Native American students do not commit more disciplinable infractions than their white classmates, they receive harsher and longer punishments for the same behaviors.
Jones suggests that school districts rethink their discipline rules and create separate disciplinary policies for virtual platforms. These modifications, he claims, are required to address the myriad new constitutional challenges raised by online schools, as well as racial and disability discrimination. He pushes for the creation of defined disciplinary procedures for virtual schools. He contends that "weapons-free" zero-tolerance regulations and the Gun-Free Schools Act should not be extended into students' homes via online classes. Districts should urge kids to utilize neutral virtual backdrops and prohibit them from recording their classmates during virtual school to protect student and family privacy.
Jones believes that the COVID-19 epidemic is an opportunity for creativity, and he advises school systems to make it a priority to keep kids in school and engaged to their classrooms, regardless of whether they are receiving their education online or in person.